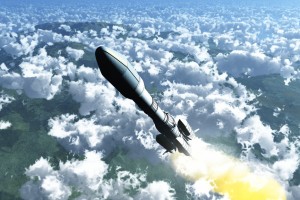 Hopefully, by now you've had the opportunity to take a look around our snazzy new website. The brand new MeloTel.com launched just last week Friday and we're still pretty excited about it. If you've been keeping up with our blogs, you'll know that the new website is more than just a new look for our company. It also represents a whole new vision of our future.
Our President, John Meloche insists that MeloTel is ready to play with the "big boys", so expect some pretty big announcements to be forthcoming. In the meantime, we'd like to take this time to invite you to play with the "big boys" in your own specific industry. Sometimes, in order to feel good, you have to look good. It's no different than putting on a crisp, clean new suit.
Presenting your business as a major player is a big part of making it look greater in the public eye. As you're likely well aware, most consumers visit websites and do research online before ever visiting the physical locations of businesses they are thinking about spending money with. So why not ensure that your customers are getting excellent first impressions when they visit your website?
Is it time for a re-launch of your own brand? MeloTel's Web Design Services offer your company the ability to re-launch itself into the stratosphere – so to speak. We know, first hand, that when you want the public to gain stronger impressions about your company, you have to play the part. The new MeloTel site, in our humble opinion, is now the most professional it has ever looked.
What is the image you wish to put out there? What is the message you're sending your target market? These are important questions to answer to know exactly what kind of website would suit your company the best. "Professional", mind you, doesn't necessarily mean that you have to be all serious and uptight in the look of your new site. Perhaps, your site should be colourful, fun and interactive.
Our incredibly talented web designers are pretty keen on knowing what images, colours and functionalities belong to what business websites. For some, it's important that they deliver clear cut information about products and services. For others, it's necessary to have checkouts that encourage sales directly from the site. And for some others, music and video are key elements to get visitors engaged.
Have you considered all of the necessary elements that will go into your new website? Perhaps, you don't think a new website is necessary at all. And that's where you'd be wrong. At MeloTel, we have made frequent changes to our online image to reflect the frequent changes happening within our business. When we grow, so does the image we present to the world.
Allow us to present to the world an online image for your business that shows that you have grown as well. Let's get the key elements of your site down pat so that we can get more visitors to your site and more customers in your store. It's as simple as giving us a call at 1-888-MELOTEL to get things started. We'll do all we can to re-launch your website into the stratosphere!