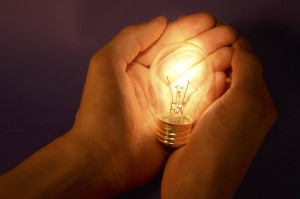 On Wikipedia, "innovation" is described as "the creation of better or more effective products, processes, services, technologies, or ideas that are readily available to markets, governments, and society." Quite honestly, we'd have to say that such a definition is pretty much spot on.
However, we'd like to add a little bit to that definition. At MeloTel, we believe that innovation also entails a willingness to be a cut above the average expectations of society. We believe strongly in the business of happiness. And with that, we work diligently to be as innovative as possible – to make our customers happy.
How so? Well, let's recap the past few weeks, shall we? Since our inception, MeloTel has been known as a provider of VoIP Telephone Services for business owners. However, late last month, we revealed that we are now also the providers of Residential Telephone Services. Why? We know that our customers are simply paying too much for their home phones.
The way we see it, we can make our customers happy by providing them with top level home phone services at a fraction of the cost they would generally pay to those bigger-named companies. We didn't stop there, however. Our clients, who are generally made up of business owners, continue to need our help.
So, a couple of weeks ago, we introduced our premium rate 1-900 numbers. We know that many business owners have areas of expertise that they can share with their customer bases. Offering that service through a 1-900 number can help add a new revenue stream to your company's portfolio. And MeloTel is happy to help you achieve that.
Let's not forget that MeloTel also specializes in website hosting and design. Last week, we excitedly introduced a brand new line of web hosting packages. We cater each package to the size of your company and its specific needs and objectives. Why pay for services you don't need? We've set it up so that you are getting exactly what you do need for the right price.
And we're not done there. Earlier this week, we announced an incredible discount on one of our most popular products. The awesome Polycom IP 331 telephone is now $40 off! Usually $139.99, this great device now goes for $99.99 until the end of June. So be sure to place your order before the end of the month.
And as you know from our last blog, a 1-900 number is certainly not the only specialty phone number that MeloTel provides. We can get you a local number in a non-local area. Live in Calgary but need a number with a Montreal area code? No problem! For this and any of our other products and services, give us a call at 1-888-MELOTEL today.