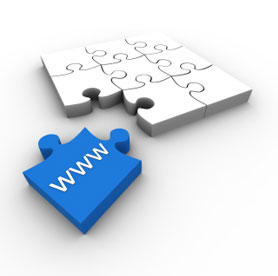 It's no big secret that we, here at MeloTel, believe very strongly in promoting business online. As we have mentioned before, if your company does not have an online presence in this day and age, it will leave many consumers believing that you have no presence at all. You practically don't exist if you're not online!
This is why MeloTel not only specializes in providing companies withways to communicate online – say through our excellent VoIP and Email & Web Hosting services – but we utilize the internet to promote ourselves. In fact, we do it all the time! After all, what good is it to champion the use of the world wide web if we didn't practice what we preach, right?
As you know, we often herald the use of social networking websites to push your company. Not only is it free to establish profiles on such highly popular sites as Facebook and Twitter, but they are now among the world's most popular online destinations for both personal and professional reasons.
At MeloTel, we're happy to boast nearly 2,000 Facebook friends and 4,000 Twitter followers as of this writing. It helps that we blog regularly as well. Keeping our customers regularly updated is another excellent way to keep the lines of communcation open, as well as drive more traffic to our website.
What are the ways in which you can get potential customers to check you out online? Our "Bloggers For Hire" section delves deeper into how MeloTel can help you appear more often in search engines. But there has got to be ways to get people to know that your website even exists to begin with.
Entrepreneur.com lists a number of simple ways to tell people that you exist on the world wide web. We'd like to share them with you today. First of all, your website should be used just about as often as your company logo. Any time a person sees your company name or logo, he or she should know your website as well.
To assist you with doing this, Entrepreneur.com suggests that you always include your URL on your letterheads, business cards and e-mail signatures. As well, if you have employees who wear uniforms, be sure to stick your website on them as well. This way, all of your customers will know how to find you online once they walk through the door.
Your promotional items should also include your website. Giving these gifts out will help to provide a daily reminder to your customers about where to find you. All of your press releases should include your website as well, not to mention you should have your site listen in the Yellow Pages and any other print ads you may have.
We'll look into these ideas a bit further in our next blog!