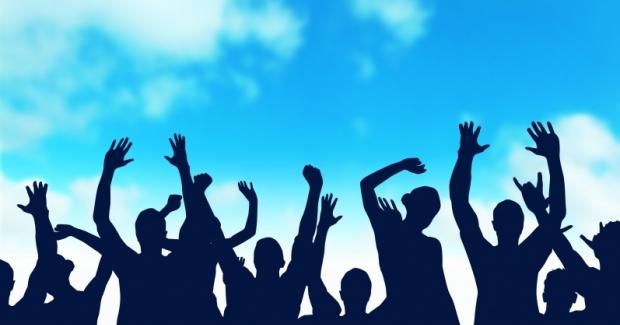 Customer service never has been – and never will be – unimportant. Arguably, the service that your company provides its customers is more important than the products that you offer them. Customers need to feel that they can count on the companies that they do business with. This is especially true for service providers. And it's the main reason that MeloTel focuses so strongly on being a "people's company".
People want to be cared for. And we certainly go to great lengths to show the people who have chosen MeloTel as their service provider that we care. To us, caring about our customers is not only the right way to do business – but it's the only way to do business. And why do we feel this way? Well, perhaps it's because we never forget that we are also customers. And we've had our fair share of bad experiences.
"They would drive me crazy," commented one of our colleagues earlier this week, "When I was with (my previous telecom provider), I would spend what felt like hours on the phone trying to get a simple question answered. I kid you not, it once took two hours and eight different representatives to get the assistance I needed. By the end of it all, they ended up having to credit my account big time. And that wasn't enough to keep me."
People want to be respected. Is that really too much to ask? Quite often, we hear from our clients that they felt "disrespected" by their previous providers. Perhaps, it's a bit harsh to classify bigger companies as uncaring. After all, they do have a huge customer base to deal with. They can't be expected to provide top-notch service all of the time, right? Not so, say our clients.
"That's ridiculous," one of our customers responded when asked this tongue-in-cheek question, "If anything, their service should be a cut above knowing how many people that they'll have to deal with. Maybe that's the problem though. These companies are just too big for their own good. They hire pretty much anyone in need of a job instead of getting specialists."
People want specialized service. This is where MeloTel truly benefits as a top-notch service provider. Our relatively smaller staff is comprised of industry professionals, not random job hunters. To be honest, we're quite proud of the fact that we employ individuals who specialize in areas of computer programming, administration, graphic design, blog writing, bookkeeping and of course, telecommunications service and equipment.
Most of all though, we're proud of the fact that the tie that binds each member of the MeloTel Team is the fact that they put their customers first. Again, remembering that they are customers too, each member of our staff works to make our clients feel appreciated and respected. Naturally, we appreciate their business. They deserve our respect.
We'd love it for you to make MeloTel your telecom service provider. You may already be aware that we offer a lot more than just VoIP telephone services. Consider MeloTel your one-stop shop for all things needed for your business. And most importantly, consider MeloTel your "people's company". And when you become one of our people, it's our job to make sure that you feel important. All the time.