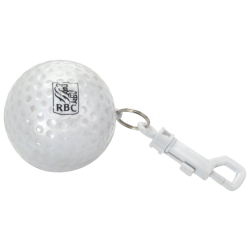 Last week, our blogs targeted the topic of getting things for free. Or to be more specific, we wrote of the ways in which you can offer your customers things for free in an effort to encourage them to continue coming back. MeloTel, as you may know, is offering free voice over ads through our Voice Talent Production team.
We are confident that we can put together a lively and attention-grabbing promo spot for you. So much so, that it will motivate clients to continue to work with us. That, of course, is the overall point. Growing our client base means increasing the reach of our business. And that should be the goal of any business owner, shouldn't it?
Some business owners, however, aren't sure what they would give away for free. So MeloTel has gone and taken care of that problem for you. One look at the Branded Promo Products section of our website and you'll notice that we do have a number of promotional gifts available.
For decades, promo gifts have been proven sources of advertising for business owners all over the continent. One of the greatest aspects of using promo gifts to promote your business is their cost-effectiveness. Costing a lot less than the general budgets for traditional modes of advertising, promo gifts also help entrepreneurs to deliver that personal touch that a standard ad cannot.
When you give out promo gifts to your customers, they will leave your place of business with greater senses of gratitude. You will be inspiring them to refer your business to others while never forgetting that your business is the place to go for all of the products and services that you provide.
Promo gifts are ways to say "thank you" to your customers. This strategy has been proven to keep clients coming back. So how can you do the same? We recommend the Golf Ball Rain Poncho Key Chain, for starters. An incredible 2-in-1 item, this handy way to hold on to your keys also comes with a neatly packed one-size-fits-all poncho.
The oversized golf ball that is attached to the key chain doubles as a case for the poncho. Never be caught out in the rain again without it! This case, of course, allows for a one location imprint for your company name and logo. Just $9.99 each, these awesome gifts are in limited supply. So call us up at 1-888-MELOTEL to order yours today!