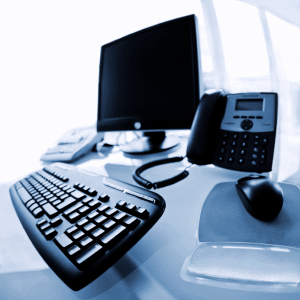 Recently, the MeloTel Blog has focused on the rising popularity of Voice over Internet Protocol and the fact that it is slowly but surely becoming a staple within any working environment. To reiterate, having your business set up with a standard telephone line is simply not going to cut it anymore.
It's time to get your head out of the clouds and into the cloud! You may be wondering…"huh"? The MeloTel "Cloud" is what we call all of the various features and functions of the VoIP telephone services that we offer. In our past two blogs, we've gone over a few of the different things that VoIP services can do for you.
However, you may be thinking that VoIP is something that is reserved for big businesses and major corporations. But that is not necessarily the case. In fact, there are a variety of VoIP packages offered by MeloTel that are catered specifically to the various business sizes that are out there.
For example, some entrepreneurs pretty much work on their own. They sometimes work from home or from offices that are the ideal size for just one individual. We offer a reasonably priced package that is excellent for cost conscious entrepreneurs that want to ensure that they are keeping connected with each and every one of their important contacts.
New businesses also need to be innovative. If you run an office that anywhere from 3 to 20 employees call their workplace, MeloTel also has the perfect package for you. Clearly, it is imperative that you never miss a sales call. If you want to provide your customers with the best service possible, VoIP is the solution.
Of course, VoIP is great for branch offices too. Do away with hefty phone bills and look into one of our packages that provides free branch to branch calling. Some businesses have remote offices. So we ensure that no matter where you are in the world, your VoIP service will be there with you keeping you connected to your most significant clients.
And then there are those businesses who require a lot of employees to work the phones. Big call centres can sometimes be hard to manage. But the MeloTel Cloud allows for your call centre to run efficiently on a daily basis. Increase your company's productivity and profitability with a service customized to meet the heavy demands of your call centre.
There's nothing we would love more than to further discuss with you the VoIP package that is best for your business. And believe us…like you, we never want to miss a sales call. So give MeloTel a ring and let's be sure to get your business up and running in ways you never thought possible!