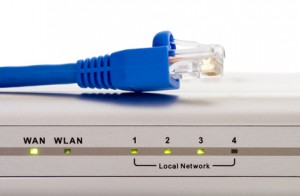 As you are likely aware, it's quite the crazy time, here at MeloTel. Our President John Meloche and his wife Kathryn, our Office Coordinator, are currently in the hospital awaiting the arrival of their first born son, Mark. Originally due on the 27th of September, it is clear that Mark has decided to show up fashionably late. Clearly, he's taking his parents' level of excitement and anticipation to a whole new level!
Monday morning, John and Kathryn finally visited the hospital in order to induce labour. The time has come for little Mark to make his first appearance in the world. The wait is clearly over. Or so we thought. The thing is Mark has decided not to play along. While Kathryn is experiencing contractions, it still appears as if the eager parents will be spending at least one more night waiting for their son to be born.
The MeloTel Team would like to take this opportunity to thank everyone who has sent their well wishes the way of John and Kathryn. Understandably, we're experiencing quite an exciting time in our company's history. After all, the heir to the MeloTel thrown is about to be born! We hope you've enjoyed getting the status updates about Mark's impending arrival.
Naturally, readers of the MeloTel Blog will be among the first to know when Mark is finally here. But speaking of status updates, they actually happen to be yet another benefit to being a MeloTel customer. Learning of the birth of the future boss aside, MeloTel clients are never kept in the dark about such important issues as outages and network disruptions.
We know how important it is for our clients to have all of their systems up and running like clockwork. But sometimes, things are out of our hands. In such cases, we offer the Network Status page of our website for any and all MeloTel clients to check out in the event of a system outage. It provides up-to-date information about network outage symptoms and solutions.
This page will clearly outline the steps that are being taken to remedy any issues that are taking place and provide an outlook that describes how long it may take for things to go back to normal. Our Network Status page will also inform our customers about any upcoming disruptions that may occur due to standard maintenance requirements. Again, it's all about keeping you in the know.
It's our job to make sure that the service you're getting is top-notch. There will be times when updates are necessary in order to keep up with that top-quality regimen. The last thing we want, however, is for your business day to be interrupted without explanation. The Network Status page also allows our clients to raise a ticket if they feel it is necessary.
This will ensure that they receive direct communication from a member of our staff in order to quickly resolve any problems or answer any questions customers may have. We've blogged many times about the importance of communication. This is why we wish to keep as many lines of communication open as possible. It is the MeloTel way to put our customers first.