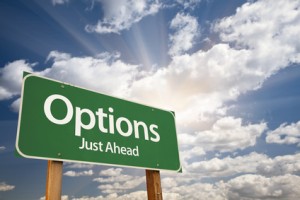 If we've learned anything over the years, here at MeloTel, it's that customers truly appreciate options. Not all businesses are the same size and therefore, not all businesses have the same needs. As well, not all businesses offer the same goods and services, so not all businesses have the same requirements. The bottom line is that every business is different. So why offer them all the same thing?
At MeloTel, we provide options for all of our services so that business owners are given the freedom to select from those options to best suit their needs. That way, our clients receive and pay for exactly what it is they need – nothing more and nothing less. Offering such options is yet another way of proving our commitment to making the lives of our customers easier.
Our All Inclusive Phone Offer is a perfect example of a service that provides options. In fact, there are three different tiers to this service. They are all generally based on company size and just how many users each company will need once they receive our telephone services. Providing these options ensures that you get both the phones and the services specifically required by your company.
MeloTel also remains your one-stop shop for all of your business telephone needs. One of our greatest features is that fact that we also supply all of the phone hardware your company needs to get your offices up and running. The phones we provide are all pre-configured and ready to use straight out of the box. The equipment is also guaranteed for as long as you are a MeloTel customer!
Our Managed Domain, Email & Web Hosting services also offer a range of options. There are three plans starting as low as $12 per month. Once again, your company size and its necessities will come into play when choosing the plan that is right for you. Regardless of how big or small your business is, however, MeloTel will ensure that you receive top-of-the-line service.
We're quite proud of our reliable high performance, world class network and state of the art data centres. Our shared hosting servers offer incomparable storage and processing power. In addition, we're also proud of the fact that all of our options require no long term commitment. Our clients are free to cancel their services at any time. This too, keeps smiles on our customers' faces.
Our Web Design Services also offer incredible options. In fact, there are four unique packages for our clients to choose from. And all of them include fully managed custom-built websites with demand maintenance, domain name, web hosting, email services, site analytics, SEO and maintenance. Our team will also update your website for you whenever you need it!
Once again, we take into consideration the size of your business and the needs you have while promoting it. We can build a simple brochure site or a fully functional online shopping cart system. At MeloTel, we go all out to meet your demands and satisfy your needs. Simply give us a call at 1-888-MELOTEL to learn more about the many options that await you!