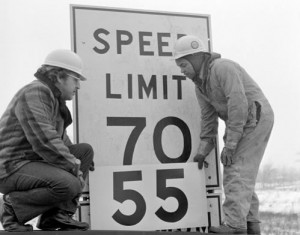 In recent blogs, we have highlighted MeloTel's commitment to bringing optimum customer service to all of its clients. Among the many traits that make our business model among the most customer-friendly in our industry is the speed by which we handle customer concerns. Expeditious service, as we have come to discover, is always met with great appreciation.
With that said, we also know that speed and efficiency are key ingredients to what makes customers happy about the services we provide. Our VoIP telephone services go hand in hand with the use of the internet, of course. So, to have them running smoothly, internet providers need to be just as efficient in keeping the flow of traffic moving briskly.
But, have you ever heard of "net throttling"? As Sarah Schmidt of Postmedia News explained in an article published last Thursday, net throttling refers to a practice used by big telecom companies who purposely slow down web traffic to certain websites. They do this in an effort to "preserve the quality of service of its retail customers, who risked being crowded out during peak hours by heavy bandwidth users using peer-to-peer applications."
Naturally, this slowing down of web traffic has caused some angst among many internet users. Schmidt notes that in October of 2009, the Canadian Radio-television and Telecommunication Commission issued a policy that stipulated that if telecom companies intended on slowing down peer-to-peer file sharing traffic, that they were to get prior approval from the CRTC first.
In addition, companies are required to disclose their intentions to do so to their customers. Nevertheless, Canada's big name internet providers seem to be slowing down online traffic more than ever, as of late. And it's causing quite a stir within the Canadian online community – to put it mildly. Internet users are actually getting pretty upset.
Schmidt reports that there have been more complaints filed to the CRTC since last fall than there have been in the two-year period prior to the commission's new traffic management guidelines that were released in the fall of 2009. Many are criticizing the very premise that internet traffic management exists as it is a "violation of the principle of 'net neutrality'."
Net throttling, evidently, is very unpopular. Schmidt writes that the uprise of complaints may have struck a chord with Bell Canada and Bell Aliant. She notes that last month, they announced that they will no longer use equipment that slows down peer-to-peer file-sharing applications of retail and wholesale customers during peak hours, beginning on the first of March.