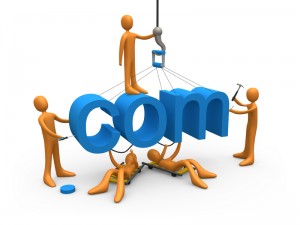 As you may have guessed by now, one of MeloTel's primary objectives is to make the needs of our clients a top priority. Since its inception, MeloTel has presented itself as a company that is committed to making customer satisfaction a guarantee time in and time out. And that has not changed in the least.
We are very grateful for the numerous customer relationships that we have developed over the past years, and as a result, we have chosen to strengthen them even further. MeloTel would like to highlight its commitment to being your perfect telephone company.
Therefore, we will be specializing our website design and development services so that they benefit our current clients who have already secured MeloTel's telephone services. In other words, we will continue to provide incomparable Domain and Web Hosting Packages. We still remain dedicated to being leaders in this field.
However, as of July 1st, 2011, MeloTel will only be able to offer this service to those clients whose main business is related to the telephone services that we provide. We excitedly encourage you to contact us in order to attain our complete package of services including e-commerce, cloud phone services and web design and hosting.
We have gotten to the point where we recognize that providing our clients with the utmost attention requires that we specialize our services through a full package rather than spread ourselves thin. We, most certainly, regret any inconvenience that this may cause those who have used our web design services in the past. It is just important for MeloTel to be focused on our priorities.
To truly give our clients unbeatable service, we will need to minimize distractions and concentrate on supporting, building and maintaining our essential services. In the past, website development and design has consumed about 15% of our business. Going forward, we intend to have this section of our business take up 5% instead.
Again, our web design and development services will be exclusive to those clients who we have existing relationships with and will continue to use MeloTel as their phone provider. We believe that this new step in our company's development will further prove that we treat our customers as number one priorities.
This wasn't an easy decision for us to make. But it was certainly a necessary one, nonetheless. We don't take our business for granted and we don't take the needs and concerns of our customers lightly. Although we are closing a portion of our business, we believe that we are opening the doors for so much more. We look forward to building the perfect business relationship with you very soon.