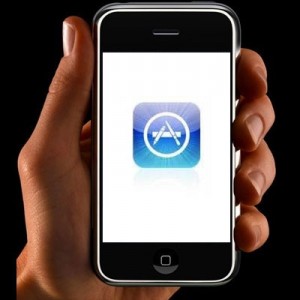 With the recent passing of Apple Inc.'s founder and CEO Steve Jobs, a major hole was left in the world of technology. Without question, Jobs inspired a planet of tech-savvy individuals to think big and achieve even bigger. At MeloTel, we consistently strive to improve our services and technologies in an effort to carry out a legacy of our own.
So, here's something we'd like to let all those tech-savvy people in on. MeloTel is secretly working on a brand new iPhone app that we hope would make Steve Jobs proud. We call it "MeloPhone"! What is MeloPhone, you ask? Made exclusively for MeloTel clients, this new iPhone app is a business owner's dream!
Using this app, our clients will have the ability to monitor all of the phone lines being used by their agents. Essentially, it's a monitoring system that allows for "whisper control". What this means is that business owners will be able to see all of the current call statuses of each of their staff members who are working on the phone.
MeloPhone will allow them to monitor the conversations privately. Owners can even provide assistance to each rep by whispering their voices into their agents' ears without the other parties hearing a thing! This app is a great way to train new staff while they are on the job, helping them to better learn the business.
The app can be routed directly to your iPhone or to any other number you specify. A great way to ensure quality service at your place of business, MeloPhone just may be the most convenient way for call centre managers to assist their staff members. With this app, you'll be able to monitor and assist your team from just about anywhere!
Of course, we will be filling you in on just when this app will be made available. But we're sure that the MeloPhone app will have you agreeing that it's worth switching providers for! Innovation is the name of the game. And as we often say, here at MeloTel, we are willing to go all out to show our clients that we are cut above the competition in the world of VoIP services.
We just don't stop creating around here! Having invented the Melochenator and the MeloSip Click-To-Talk feature, MeloTel is excited about its next foray into the "futuristic" phone services world! We'd like to think that Mr. Jobs would be pretty impressed with our innovative ideas. But we're sure that our clients will love the MeloPhone app!
It's coming soon, so stay tuned!