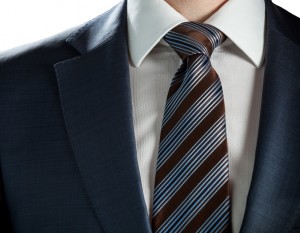 At MeloTel, we pay very close attention to how brands are represented. Naturally, we take great pride in the way that we present our company to the public – so we constantly make strides to improve upon how we look. As you may already be aware, we proudly launched our new website a few weeks back. One of the main goals was to present MeloTel as an "upper echelon" telecom company.
As has been said by many, "you gotta look good to feel good". And, at MeloTel, we're feeling pretty good right now. What makes us feel especially good, however, is providing the same feeling for our clients. Their happiness is extremely important to us. And, of course, when we make them look good, it looks good on us. This is why revamping and redesigning websites have become part of our specialties.
Our Web Design Services team is top-notch. Masters at creating a variety of different website types, they make it their missions to go over and above the expectations of their clients. The websites that they have designed for businesses from all over Canada has helped to boost many a company. And they can do the same for you! But what if your company is just starting?
Naturally, there are many things to consider when deciding upon what you want for your website. And the first thing to consider – as you may have guessed – is the website address! MeloTel provides you with a super quick, easy and FREE way to settle on the website address of your choice. Simply go to the home page of our website. Scroll down just a little bit and you'll see a "Enter domain name here" box.
Simply type in the domain name of your choice and click the "Search domain" button beside the box. This awesome feature also allows you to select between .com, .org, .ca and .info to complete your website address. Within seconds, you'll discover if that web address is available or not. You can check as many address ideas as you like. And if your choice is available, you can order it right away!
MeloTel's Managed Domain, Email and Web Hosting service offers a number of affordable packages to business owners looking to set up their company websites for the first time. None of the plans, by the way, require any long term commitments. Clients are free to cancel at any time they choose. As we've mentioned, we're all about making customers happy.
This is why we make the process of working with MeloTel such an easy one. There is never any pressure involved. Our free "check for a domain name" feature is just one way that we like to say that "we're here to help you for free". Of course, our services themselves aren't free. But doing small favours, we believe, can go a long way. We know that customers appreciate them.
Give us a call at 1-888-MELOTEL and let's get started on your company's website. Whether you're looking to simply upgrade the one you currently have or register a brand new one that you know is available, our team is staffed with talented professionals who can definitely help you. Let us help your brand to be better represented online. We take great pride in making you look good!