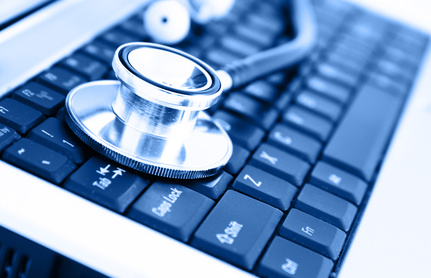 "Thank you MeloTel!" the email began, "You have saved me SO many wasted hours of frustration. My computer used to take forever to complete the simplest of tasks. Thanks to your service, I'm able to get so much more work done and have such smoother, stress-free and productive days in the office. Please feel free to include my feedback in one of your blogs. I love you guys!"
Well, who are we to deny a request from of our clients? Having had what he described as "non-stop computer issues", our client recently took advantage of MeloTel's Service & Maintenance Plans to get his computer serviced. He complained of "incredibly slow" functionality, so he knew it was time for our MeloTel support team to take a look at his hardware.
"It takes me forever to do the simplest things," he explained during his first phone call, "I keep getting 'not responding' messages whenever I click on anything. It freezes up all the time and I literally have no other recourse but to shut everything down and boot it up again. This is very time consuming and wasteful. I'm no computer expert so short of throwing it out the window, I don't know what to do."
Our team of experts was only too happy to help. The Service & Maintenance Plans offered by MeloTel offer maintenance and monitoring for all covered equipment, operating systems and applications. It's our job to ensure that your business is running in tip-top shape. We know, of course, that not everyone can be a technical wizard. That's why we employ the best "wizards" around!
In addition, once we get your office equipment up and running properly, our service plans also offer technical support to assist you with any other problems you may have going forward. And we're able to do that remotely using our incredible Team Viewer feature. That means that you can be in your office with your computer and our technician can be in his own office with his computer.
Using Team Viewer, our MeloTel tech-expert can literally take over the controls at your desktop as if he was sitting right beside you at your desk. It's a fascinating way to get your computer working and get you moving on to taking care of more important tasks that are integral to your business. This service provides speedy assistance without you having to lift a finger!
To assist the specific needs of our diverse client base, MeloTel offers three different service plans. We have a One-Time Support service that will utilize the Team Viewer feature to help you with computer issues you may be having. There is actually no commitment to sign on with MeloTel as a client if you need our help in this way. However, we also have packages that offer ongoing support.
Depending on your needs, you can go with either the Ongoing Support or the Support & Insurance package that do both require a one year commitment. For more information on how our tech-savvy support experts can help you with your office equipment issues, please give us a call at 1-888-MELOTEL. Let us save you time and free you from frustration. There's no need to throw your computer through a window after all!