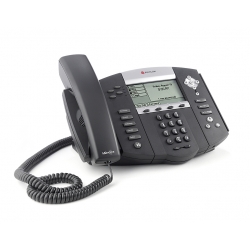 In our efforts to provide our customers with the ultimate customer service experience, MeloTel introduced a number of brand new features a couple of short months ago. Among these new features was our super sweet online store. Featuring a list of important items that will meet each of your telecommunication needs, our online store just got sweeter!
And that's because of the incredible discount prices that we are now offering on some of our most popular items! Be sure to check out the MeloTel Supply store to get in on all of the action. These discounts have never been offered before, so now would be a great time to take advantage of the new pricing on these great items.
Included among these products are some of the most imperative items you will need to adequately run your phone system in your office. And that would be phones! Take, for example, the Polycom IP 331. Down from $139.99 to just $112.99, this awesome phone provides impeccable sound quality that allows for noise-free and echo-free conversations that are as natural as being there in person.
What also makes this Polycom phone so great is that it is engineered to make installation, configuration, and upgrades as simple and efficient as can be. It comes with a standard base stand that can be reversed to become a wall mount, if necessary. You can read more about its features and functions on the Polycom IP 331 product page.
Taking it one step further is the Polycom IP 450 phone. Like all Polycom phones, this one provides you with "HD Voice", which amazingly brings life-like richness and clarity to each and every phone call. However, you also get an easy-to-navigate menu and a combination of 17 dedicated hard keys and four content sensitive soft keys on a backlit, multi-level grayscale 256 x 116 pixel LCD display.
Previously $229.99, this great phone is now only $209.99. The top-of-the-line Polycom IP 550 is also on sale! Down to $265.99 from $286.99, these desk top phones come with so many advanced features, we'd new a whole other blog to fill you in on all of them! Be sure to check out the Polycom IP 550 product page to learn more.
If you're running a call centre, as many of our clients do, you'll need more than just phones. Your staff will also need to be equipped with great working headsets. We're now offering a huge discount on our Generic USB Headset. Among its many features are high quality speakers, a noise-reducing full cap design, rotating high sensitivity microphones, adjustable headstocks, high-end steel head belts and volume control!
Previously sold at $49.99, these awesome headsets are now only $29.99! Check out these and other great items in the MeloTel Supply store and feel free to place your order online. The store features an easy-to-use checkout system, but as always, feel free to call us for any support you may need at 1-888-MELOTEL. We're always happy to help you take your company to the next level!