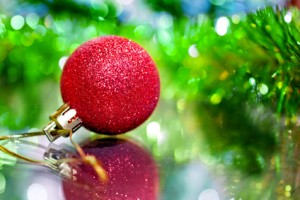 Spreading around the holiday cheer is a popular topic with us these days. And that's because with the holidays quickly approaching, people are generally in good moods and only too happy to share it with others. As a business owner, there is a very similar attitude you should have when dealing with your customers. Naturally, you'll want to be pleasant all year round. But there's something special about this season, isn't there?
Communicating is a huge part of any relationship. And, at MeloTel, we specialize in providing our customers with the most advanced ways to communicate with their clients. Spreading around the holiday cheer this season should be a big part of the way in which you communicate. And there are a number of ways to do that. That includes being on your online marketing game.
Email Marketing. Sending newsletters to your customers is an easy and cost-effective way to spread holiday cheer. Most importantly, it's a great way to advertise your discounts, special deals, sales and events to your most loyal clients. It is often said that advertising to your current customers is a whole lot easier than attempting to gain new ones. So never forget those who have already supported your business.
At MeloTel, we not only send out newsletters ourselves but we provide our clients with Domain, Email & Website Hosting. We are big believers in having a strong online presence. And, as such, making sure you have great functionality in the ways in which you communicate online is a big part of our job. Using this resource is practically essential this holiday season.
Call Up Your Clients. The good old phone has never let us down. Even in this era of everything being online, there's nothing wrong with giving your favourite customers an old fashioned phone call. For the most part, they will appreciate the personal touch that you are adding to your advertising strategies. Let the people you call know that they are being offered exclusive savings for being loyal customers.
VoIP Telephone Services is what got MeloTel started in the first place. So it's safe to say that we know a thing or two about this technology. By signing up with MeloTel, you'll not only be receiving impeccable phone services, but you'll be saving money as well. Allow us to compare your current phone bills to what we charge and you'll see for yourself!
Not to mention, we currently have available an All Inclusive Phone Offer that provides you with a free phone when sign up for our services. It's safe to say that MeloTel is in the gift-giving mood. And that's not just because it's the holidays. All year round, we feel that it's important to give our clients top-notch value. This is what has helped us to significantly grow as a company in recent years.
As always, we welcome your feedback and suggestions as to what we can do to make your holidays that much brighter. As we mentioned, spreading around the holiday cheer is our thing. We hope that you will not only be able to put our ideas to some good use, but that you'll be able to utilize the services we provide to help you to do so. To get all set up, simply give us a call at 1-888-MELOTEL.