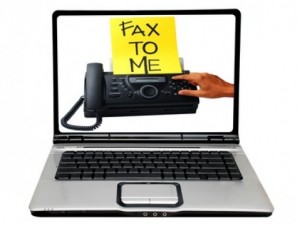 As we mentioned in our last blog, we have no intention of resting on our laurels, here at MeloTel. Now an Accredited Business with the Better Business Bureau, we are more committed than ever to bringing the absolute best products and services to our customers. It's our mission to make every customer experience a memorable one.
So, in our continued efforts to achieve just that, we are proud to announce that we have something new up our sleeves! Internet fax! Now, just in case you're sitting there thinking, "hey, aren't fax machines obsolete?", we are way ahead of you. Remember, MeloTel specializes in cloud services – meaning that we connect you to people all over the world using the internet.
Our new internet fax service allows you to send and receive faxes online via your email or even your smartphone! To send and receive faxes is as easy as sending and receiving emails. In fact, it is the same thing! The only difference is that with our new internet fax service, you will receive an email that will contain a PDF attachment.
Your attachment is your fax. It's as simple as saving and/or opening it. So to receive a fax, you really don't need a fax machine at all! There is another way to get your faxes, however. In addition to having them sent to your email address, you may log in to your MeloTel account anytime you like – and from anywhere you want – to receive your faxes.
But what about getting a fax number? That's part of our new service too! We have a massive selection of fax numbers to choose from and they are available in 500 cities across Canada. You can even get 888 or 877 toll free numbers, if you like. They are 100% mobile and you may keep your number for as long as you maintain your service with MeloTel.
Sending faxes is a sinch as well. As you need to do is attach a file to an email, such as PDF or JPG. Address your email to send@faxpush.com and put the recipient's fax number in the subject line. MeloTel will send your attachments to your recipient's fax machine and provide you with an email confirmation. And, as you may have guessed, you may also log in to your MeloTel account to send faxes.
Here's the best part. To take advantage of MeloTel's new internet fax service is very cost-effective. The service along with your new fax number is only $8 a month! It includes FREE unlimited incoming faxes and is only 3¢ per minute for outgoing faxes. That's about an average of 1.5¢ a page. Oh, and there are also no set up costs!
You know what to do. Give us a call at 1-888-MELOTEL to get your new fax number and start using the internet to send your faxes!