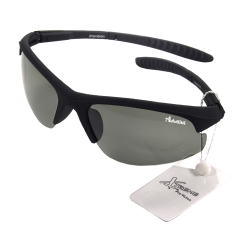 As you may have noticed, MeloTel has gone through a bit of a revamping as of late. Not only have we spruced up our website, but we have added a number of new and exciting features to our services offered. From voice work to blogging to logo design, MeloTel is truly becoming a "do it all" company.
And, of course, we'd like to be your first choice for any and all of the services we provide. As always, we ensure premium customer service coupled with an undeniable job well done each and every time. With that, we'd like to introduce yet another addition to the MeloTel line up of available services.
Promotional products that contain your company's name and logo (which we can design for you!) have proven to be excellent methods for growing customer bases. Not only do they provide a "personal touch" that your average advertising campaign cannot, but they are much cheaper than the traditional modes of marketing and promotion.
MeloTel is now offering high quality branded promotional products and gifts to its clients. Not only do we deliver top-notch quality items but we are able to do so at nearly bargain basement prices! Here's how: we often work with Fortune 500 companies who use high-end promo gifts at their special events and functions.
Sometimes these companies have unmarked overstock that we are generally required to bring in to fulfill any repeat orders. Once our obligations are fulfilled and the products go unused, we are then able to sell them at a fraction of the usual cost for these items. Now, we are passing on the savings to you!
Dazzle your customers and encourage them to bring more customers to you by sending them home with unique gifts bearing your company name. Promo gifts are surefire ways to keep your business on the minds of your favourite clients and colleagues. Practical and useful, these gifts are among the best advertising strategies that money can buy.
Take a look at MeloTel's brand new Branded Promo Products section to select the promo items that you feel would best be suitable for your company's customer base. We have discount prices available on a limited number of items including the ProVision Xtreme sunglasses, The Golf Ball Rain Poncho Key Chain, the Cattlemans Kitchen© Knife Set and the Holiday Wine Charm Set.