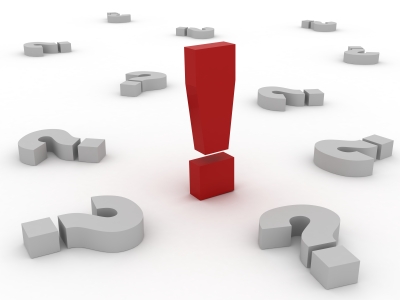 In today's world, people like to get things done quickly. This is likely the reason why we have so many drive-thru restaurants and 24/7 convenience stores. Generally, when people want something, they want it now! And who could blame them? In 2013, technology is such that people are able to get their information immediately through a variety of sources.
For example, if you're watching a movie and want to know more about a certain actor, all you need to do is punch in his or her name into Google. Within seconds, you literally have hundreds of sources providing you with everything from birth dates to film credits. So when it comes to customer service, why wouldn't people expect the same type of expeditiousness?
At the end of the day, that fancy word for "do it now!" is what customers want. And, at MeloTel, we go out of our way to provide it. Why? Because we know that when customers receive what they consider to be the "run around", it does quite a lot to displease them. One of our newest clients filled us in about what it was like to work with her previous website hosting provider.
"For some reason, I couldn't send emails to certain clients," she informed us, "This, of course, was bad for business, because it's important for me to respond within a timely manner. The emails kept getting returned even though I knew they were valid addresses. I called my provider, who told me that a 'third party' was interrupting services and that there wasn't much they could do but open up a ticket."
The ticket, she let us know, has yet to be addressed. And it was opened up before the new year! The lack of attention given to her issue was the final straw among a list of problems she was having with the company. "I feel disrespected," she said, "The least they could have done was communicated to me that they were looking into it. It seems like they couldn't be bothered."
At MeloTel, we know that certain issues can take time. But we don't believe that there is any excuse for a customer to be kept waiting when he or she is looking for answers. This is why we've come up with multiple ways for our clients to get the information that they're looking for as soon as possible.
Our "Click To Live Chat" feature on the homepage of our website allows clients to speak to a live agent during business hours. No sitting around waiting for a response through email. We are here to answer your questions when you need them to be answered. We also do our best to make things convenient for you.
Our homepage also includes a "Let Us Contact You" section to the far right. By filling out your name, email address, subject heading and short message, you can be assured that one of our representatives will contact you at the time that is most convenient for you. At MeloTel, we know that time is of the essence. So we'll do whatever we can to address your concerns in as timely a manner as possible. You can count on it!
And, by the way, you can always find us on Facebook and Twitter as well!