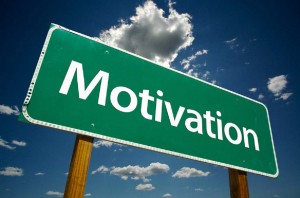 In case you haven't noticed, we're a pretty enthusiastic bunch over here at MeloTel. We get pretty excited about the products and services that we offer our clients. But our enthusiasm is probably most inspired by the fact that we get to interact with people on a daily basis. Our staff is comprised of people persons, or "people people", if you will. Perhaps, this is what makes us such a "people's company".
Communicating with others is what we do. And we do what we can to be experts at it because it is our job to get your company effectively communicating with its clients. It takes big personalities to be able to include smiles in each and every interaction. One way we're able to do that is to inject senses of inspiration into our every day dealings with each other. It's also known as having fun!
We've always believed that a motivated staff is a productive staff. At MeloTel, there are various ways that we keep our staff motivated. How are you motivating your staff to do great work every day? The answer may be found in the things you are doing to put smiles on their faces. Smiles – like laughter – are contagious. Our President, John Meloche refers to it as "the good cold". Here's how to spread it.
Jokes. Include jokes in your morning meeting. Who said that business meetings have to be business only? John is quite the expert at the motivational morning meeting. It's the beginning of the day. Does your staff really want to jump right into their daily tasks? Not likely. Welcome them with a humorous story or anecdote. Tell some jokes and get the day started off in a lighthearted way.
Music. At the MeloTel offices, there is always music playing. Our staff members may not necessarily agree on the music choices, but there's energy in the air nonetheless. Maybe you could make each day a new day of music with a new staff member being chosen as the "DJ". That way, you can change things up on a daily basis and keep everyone involved in the choices made around the office.
Food. Have special lunches now and again. Pizza lunches are go-to choices but think of sprucing it up a bit with some different types of cuisine to reward your staff. With the summer officially starting this week, you may want to introduce some picnic lunches for your team. Give them a little bit of an extra breather at least once a week and take them outside for a fun lunch in the sun.
Contests. Friendly competition is a great way to keep your staff motivated. Start up contests in your office that will offer rewards for top quality work and other important results. Incentives can range from anything including office privileges (eg. "DJ for a week" – see "Music" tip) to money. Who doesn't enjoy being rewarded for a job well done?
Recognition. At the end of the day, your staff members want to know that they are all important to the company's overall success. Ensure them they matter and do so publicly. Office awards, employee of the month nods and certificates are just a few simple methods of recognizing the work of your staff. But when it's all said and done, your genuine appreciation is what is really needed to keep your team motivated.