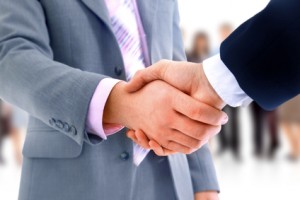 Reliability. This is a hugely important character trait in a person. If you can't rely on someone, there really is no trust. And trust is a hugely important part of any relationship. So when you think about it, why wouldn't these traits be just as important for any business that you're dealing with? Reliability and trustworthiness are essential elements to building strong relationships with customers.
As we blogged about yesterday, some companies are losing the trust of their customers due to their inability to be reliable. Now, network outages can't always be helped. From time to time, we experience them, here at MeloTel, and they are completely out of our control. The thing is, we make sure that we inform our customers immediately of any system issues that may be occurring.
Last week, we blogged about our new "Network Status" page which is a portion of our website dedicated to keeping our clients up-to-date on any network issues that may be taking place. We use this page to inform of what is being done to remedy the problem and how long it may take for the issue to be resolved. The "Network Status" page even offered customers a response to Rogers' major network outage last week.
"We do not know the extent of the outage with Rogers, however some customers are calling us claiming they are unable to make or receive calls from Rogers networks," read the page last week, "We can confirm they are not alone. This seems to be affecting wireless calls and SMS messaging services with Rogers customers…We have learned this issue is also affecting Telus and Fido customers Canada wide."
Due to the sheer size of Rogers Communications and the seemingly endless number of customers it has, it is unlikely that each customer can be adequately apologized to individually. At MeloTel, we consider it a benefit to be of the size that allows us to connect directly with each and every one of our clients in the event of a system outage or any other network issue.
Our knowledgeable and friendly staff is available at 1-888-MELOTEL to speak with our clients at their leisure. Outside of business hours, we also ensure that we make each customer communication a priority. Specifically asked questions receive specific answers. So even though our "Network Status" page will always be available, we ensure each of our clients that direct communication is part of the deal with MeloTel.
"What I like about MeloTel is that it's more of a family-based kind of business," commented one of our clients this week, "I know I can call and speak to the same person (I spoke to the last time I called). That helps me to believe that I can trust you guys and get straight answers about what's going on instead of some pre-written mumbo jumbo that usually doesn't make any sense to me anyways."
Naturally, we aim to please, here at MeloTel. And if you're feeling as if you can't rely on the service you're receiving from any of the "big boy" telecom companies, this may be the perfect time for you to give us a try. We stand behind our products, services and customer service regimen. It's our job to make your life easier, not more complicated. We hope to speak with you soon.