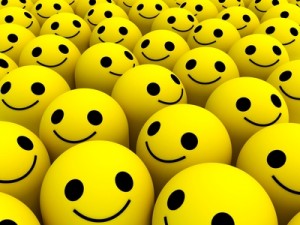 What is your favourite thing about the holiday season? Chances are you have a ton of memories that bring you back to when you were a child. Now, think about it carefully. Can you remember each and every present you received each Christmas? Highly unlikely. What is it that you DO remember? It's the memories of being with family. It's the traditions that you hold dear that stick out in your mind.
When you consider the many things that mean the most to you during the holidays, it is likely that the gifts you've received are near the bottom of the list. Of course, it is always fun to rip open presents on Christmas morning. But what sticks in your memory is the warmth and excitement that goes along with spending the holidays with those who matter to you the most.
That's why it is SO important to give your customers the types of experiences with your business that they will remember for a very long time. It isn't the products and services that you provide that will truly help you to stand out in their minds. It's the way you made them feel when they dealt with your business that will matter to them the most. This is what keeps customers coming back.
"My favourite businesses know me by name," reported one of our clients earlier this week, "I like to feel like when I call up a company I do business with, that they respect and appreciate me. It's the interactions that make me keep calling them up. I can get the service elsewhere. But when I feel positive about the people I deal with, I keep dealing with them. That's why I keep working with you guys!"
At MeloTel, we want our customers to enjoy their experiences with us. We treat our clients like we treat our friends. We know that it's the little things that matter the most to them. It could be as simple as remembering a client's nickname or birthday. It could be that our own company President John Meloche handles many issues personally. You see, we feel that it's important to be a "personable brand".
This is one of the reasons that John recently offered his latest Christmas CD, Uncle John's Holiday Hits 2013 for free. Not only are you able to download it from Bandcamp, but John went out of his way to mail out CD copies of the new project to anyone who wanted it. He did this strictly to get people in the holiday spirit. But he also knew that his gesture would carry with it an even deeper meaning.
"It shows that he is genuine," commented our client, "Nice things like that go a long way. I wanted a CD just because he offered it. I had no idea the guy could sing. To me, it's not just that I got a free CD. I know that John's a stand up guy and that MeloTel is a stand up business. They do things just to make sure their customers are happy. If they do that, I know that the services are well worth it."
We'd love the opportunity to create some marvelous memories with you. Give us a call at 1-888-MELOTEL and let us know what products and services we offer that would best benefit your business. We'll go out of our way to not just provide you with those products and services, but to give you a customer experience that you'll hopefully cherish for a long time.