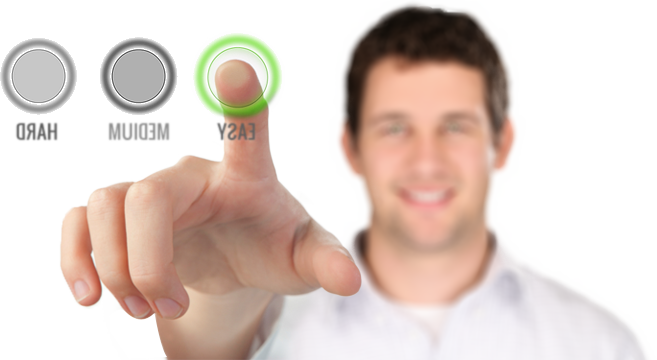 At MeloTel, we think with a "customer first" type of mentality. "How would this benefit the customer?" That is the first question that we seek to answer whenever we think about launching a new product or service. We consider our customers first because it is never lost on us that we are also customers. So we know that there is nothing more frustrating than poor customer service.
Make It Quick! As customers, we like to receive service in a very timely manner. Long wait times, being kept on hold and not having our calls returned quickly are all issues that easily aggravate clients. Therefore, we considered the issue of timely service when setting up our contact avenues. The "Click to Live Chat" and "Let Us Contact You" sections of the home page of our website are proof to that.
"I'm glad that I can get someone right away," commented one our newest clients last week, "This was one of the biggest differences between MeloTel and (my previous telecom provider) that I noticed immediately. I like being able to have my questions answered quickly. I'm busy during the day, so not having to waste time taking care of what should be simple issues is a big plus for me."
Make It Affordable! As customers, we like to know that we are getting great value for what we are paying for. That said, we also don't want to have to pay too much. It goes without saying that feeling "ripped off" is no fun. However, these are the words used by many a new client when discussing the bills they used to pay for their telephone services. Therefore, we consider the issue of high prices when coming up with our price plans.
"MeloTel makes bill paying easy," reported another of our new customers, "I felt like I was overpaying with my last company. MeloTel offered to look at my bill and show me exactly how I could save money in a number of areas. I almost thought it was too good to be true, but I decided to make the switch. It was a great decision. The service is great, and I'm definitely saving money."
Make It Painless! As customers, we know that we're not experts at everything. So, we expect to get expert advice from the companies we do business with. But if the service representatives come off as having a lack of knowledge or they show an apparent disinterest, it becomes a big turn off. Therefore, we consider the importance of expertise when unveiling our products and services.
"They know what they're doing at MeloTel," continued our new client, "It feels good to work with people who are experts in their fields. I admit not knowing a whole lot about the technical side of things. So when MeloTel hooked up my phone and showed me the ropes, I felt confident that I had the right people on my side. They are always quick to lend a helping hand so I don't have to worry about the things I'm not that good at."
Allow MeloTel to make your life easier. Your business means a lot to you, we're sure. So we make sure to mean a lot to your business. For us, that means putting you – the customer – first. That includes making things quick, affordable and painless for those that choose to make the switch to MeloTel. Give us a call at 1-888-MELOTEL to find out more about how we can make things easier for you!