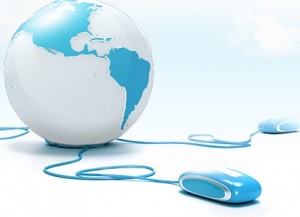 Earlier this week, MeloTel announced the availability of its new Web Design Services. We are very proud about our ability to create custom websites that suit the specific needs of numerous companies. But we are even prouder of the fact that we are helping business owners to grow their businesses within their varying budgets.
As we mentioned in our last blog, it isn't easy to start a business, let alone run one. We know, from experience, that to get a business up and running is a tough task, especially when you don't have a lot of working capital. This is why our new Web Design Services offer a number of packages at different price points. We also allow our clients to select a payment plan that works best for them.
Choose Your Package! Our new packages start with The Basics at just $899.00. But this can also be paid at just $95.00 a month! Should you decide to go with The Kickstarter, it is either $1300.00 or just $140.00 a month. Taking things up a level is The Pro Business plan for either $2200.00 or $199.00 a month, while the Biz E-com package is $3500.00 or $380.00 a month.
For more information on the details of each package, be sure to contact us at 1-888-MELOTEL. Your brand new website will make a world of difference in the way your company is perceived. Not to mention, it's guaranteed to bring your business more traffic. As we often hear from our clients, "if you're not online, you practically don't exist!"
"I don't know what I'd do without my website," mentioned one of our clients earlier this week, "I don't only use it to advertise, but I use it to sell products too. My customers often tell me that before they shop, they browse online. So I realized it was foolish to not have a website that allowed my customers to compare prices and make purchases. MeloTel was awesome in getting my site fully functional."
"My website is the reason my sales have increased," reported another client, "It has made such a difference in the way people learn about my store. Emails have now overtaken phone calls as the main way that new customers contact me. And I love how easy it makes shopping for people who would rather make purchases from the comfort of their own homes."
At MeloTel, we take all of your concerns into consideration. Maybe you're looking for something simple. In many cases, we work with clients who prefer to set up "one pagers" that include links to their social media pages. These sites work very effectively as online business cards, ensuring that clients know how to keep in touch and stay informed.
In other cases, clients need a more fully functioning website that allows online users to make purchases and have items delivered straight to their doors. Don't forget to give us a call at 1-888-MELOTEL to discuss the package that best suits the needs of your company. It's our job to help your business to grow by developing the perfect website at the perfect price and payment plan for you.