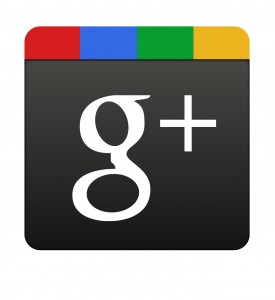 At MeloTel, we talk a lot about the importance of communication. Naturally, communicating is at the heart of what we do. Making sure that our clients are fully equipped with the best possible telephone equipment and services is what got this whole MeloTel train rolling to begin with. As you're likely well aware, there are many other ways to communicate. So we couldn't stop there.
Of course, adding many other services that allow our clients to communicate with people all over the world has helped us to become Canada's Hosted Company. Our Web Design Services, for example, guarantee clients that they have uniquely-designed, fully-functioning websites to dazzle online shoppers with every log on. And let's not forget our blogging services. What better way to stay in constant touch?
Not only do your blogs keep your website regularly popping up in search engines, but they give would-be customers something to talk about. And as you know, simply having people talk about your business is arguably the best form of promotion that there is today. Because of the advent of such social networking giants as Facebook and Twitter, your online presence has never been more important.
So sure, having an excellent website is of paramount importance. Utilizing your social media profiles as best as you can, however, only serves to maximize your exposure. And it only begins with Facebook and Twitter. There are many other social networking entities that you can make use of. And at MeloTel, we practice what we preach. That's why we're excited to announce our new Google+ page!
Google+, as described by Wikipedia, "is a social networking and identity service that is owned and operated by Google Inc. Google has described Google+ as a 'social layer' that enhances many of its online properties, and that it is not simply a social networking website." Google+ is fast growing in popularity. It offers users many different features that work wonderfully for business owners.
There is an "About" page that, like your website, explains what your business is all about. Similar to Facebook, there is a "Posts" page that allows you to upload links and comments to keep your friends and followers up-to-date on all of the latest goings-on with your brand. And you guessed it! There is also a "Photos" page which obviously allows you to share pictures with your audience.
It doesn't stop there. You can also upload videos on the "Videos" page. Finally, a "Reviews" page gives you the opportunity to read reviews from people you know. The more good reviews about your company, the better you'll be able to grow your client base thanks to this new innovation from Google. As always, when it comes to social media, signing up is free.
"I found that Google+ really helped me to get in touch with other business owners and interested buyers," mentioned one of our clients who encouraged us to join, "If you're running a business, it only makes sense to get a page." Check out our Google+ page and add us to your circle if you have a profile as well. But, as always, feel free to give us a call at 1-888-MELOTEL to get information or to order any service.