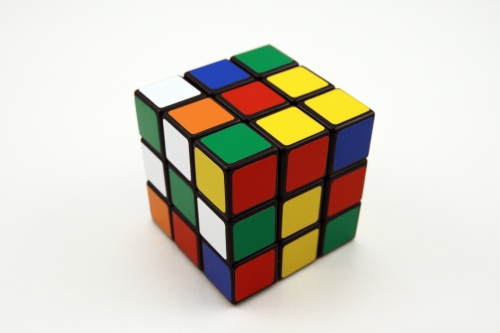 It's all about problem solving. At least, that's what we think, here at MeloTel. When you think about it, problem solving is what being in business is all about. As customers, we all have needs that must be met. In other words, we all have problems that need to be solved. If you're hungry, you buy food. If you're cold, you buy a jacket…and so on.
So when it comes to the world of telecommunications, we're well aware that there are many problems that exist. And as a result, we make sure that solving these problems must be among our top goals. If we're not solving problems, we're not doing good business. It is this type of mindset that has helped MeloTel flourish as Canada's Hosted Company.
VoiP Telephone Services. Upon MeloTel's inception, we took into consideration the problems that exist in the world of communicating with business associates. Business owners, naturally, need to keep in touch with their clients, colleagues, investors and suppliers among others. But what are some of the problems that can exist because of this?
"Bad reception, for one thing," answered one of our newest customers this week, "I found that sometimes my calls would drop in the middle of a conference. It was embarrassing and unprofessional. I'm not sure what it is about talking 'over the cloud', but it just seems to work. Perhaps, because it's the internet and not a traditional phone line. I love it."
Our esteemed client is right. Our VoIP Telephone Services connect our clients over the cloud…or over the internet. Not only does this provide crystal clear calls and excellent reception, but it also costs a lot less as well. This is another problem that we kept hearing about when accepting new clients. People simply don't want to overpay for their services.
"The phone bills were killing me," admitted another client, "It was beginning to become almost not worth it to even make the calls. I'm a small business owner. But I have a lot of overseas calling to do. With MeloTel, I find that my bills are so much lower that it significantly helps my bottom line. Now, I can't imagine going back to the old phone lines."
Service and Maintenance. We know that although our clients are experts in each of their respective fields, they may not be experts in the technical world. Another problem we often heard about was the inability to get help with system issues from the big name telecom companies. At MeloTel, we put customer service first.
"When I need help, I can easily get someone to assist me at MeloTel," commented our new client, "The Service and Maintenance Plans are well worth it. I never have to worry about all that technical jazz anymore. I can now concentrate on what my job is and let the experts handle my computer issues. It really helps my business out."
Let MeloTel help you out too! We're standing by to solve your problems. Call 1-888-MELOTEL.