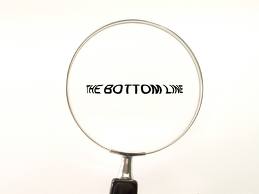 Do you ever feel like doing business with certain companies could make you bottom out? No one likes feeling like they are overpaying. And certainly, no one likes the feeling of receiving less-than-stellar customer service. That's why MeloTel works to ensure that your company always meets its bottom line – a long way from bottoming out. And how do we do that exactly?
It's all about putting your needs first. Many companies tend to advertise their products by explaining exactly how they can make your life better. At MeloTel, we like to ask our clients what they feel would make their lives better. We then create the products and services that address those issues. In a way, we don't run our company. Our clients do. It's all about satisfying needs.
"My bottom line is always being able meet the demands of my own clients," informed one of our customers last week, "To do that, I needed a sophisticated phone system at my place of business. I have many staff members who tend to the phones, and without them running smoothly, it would be very difficult to run my business. The thing is, I didn't want to have to overspend doing that."
Such requests helped for MeloTel to develop the All Inclusive 5 Phone Package. This incredible offer not only connects our clients with their customers over the cloud, but it ensures that they are getting more than their money's worth! Most often, other telecom providers neglect to mention that their phones are not included in their advertised prices. With this offer, we give our clients five phones for free!
"One of my bottom lines is to keep my company up with the times," revealed another one of our clients, "I'm no expert with social media, so having a working relationship with a company that will keep me on top of my game is a big deal. I like also that they are willing to accept changes in the services that I have with them. I never feel tied down and that keeps the relationship going."
MeloTel is always up for meeting the ever-changing needs of our clients. Our Bloggers For Hire not only construct well-written, informative and often-entertaining blogs, but they keep your social media profiles updated as well. What is key about this particular service is the way that it caters to each client specifically. Do you need one or five blogs a week posted to your website?
Do you need to make changes to the frequency in which blogs are posted? Our team is here to meet your needs. We have worked with companies from all different types of industries who make a variety of different requests. Our MeloTel staff prides itself on being able to make changes easily, making our working relationship with our clients a very easy one to have.
"Perception is everything," reported another client, "I recently started my business and knew that it needed to come off as professionally as possible. In my industry, good impressions are very important. I came to MeloTel to make sure that my business looked as good as it was being run. My bottom line is to always appear like I'm on top of my game. That helps me to actually be at my very best."
MeloTel's Business Logo Design services represent just the tip of the iceberg when it comes to making your company look good. Of course, we can take it several steps further by also designing your fully-functioning website. We too, insist on being at our very best when it comes to our Web Design Services. For more information, call us at 1-888-MELOTEL. Let's improve your company's bottom line!