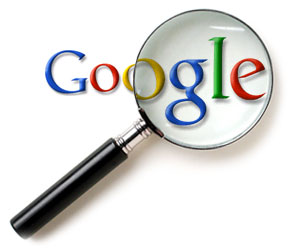 The objective of any business, once it starts out, is to grow its customer base, expand its market share and be an overall success within its industry. Naturally, this was no different for MeloTel, during its early days. So, it goes without saying that we are thrilled to be constantly welcoming new customers and providing the best products and services available in our industry.
The proof of our growth in the proverbial pudding. And for the purposes of this argument, Google.com just happens to be the pudding! In 2008, whenever you searched Google for MeloTel, it would provide you with 0 results. Today, the same phrase will find 17,900 results with our website obviously topping the list. Apparently, we have grown in popularity!
Even more important is the fact that MeloTel has firmly planted itself within the VoIP telephones service landscape in Canada. It means a lot to us that so many hard working Canadian business owners have trusted MeloTel to provide their offices with the top-notch equipment and phone services we have become known for. This has helped for our company name and website to be found in a number of other searches.
For example, if you type the following phrases into your Google search engine, you should find MeloTel in the top three search results: VoIP Services Toronto, VoIP Toronto, Toronto VoIP Service, Bloggers For Hire and VoIP in Toronto. Each of these phrases, by the way, generate well over a million results each, so we're quite excited about how far up the list we rank.
In addition, MeloTel can be found in the top fifty search results when you type the following into Google: VoIP Services, VoIP Canada, VoIP Service Canada, VoIP Service, VoIP and Canada VoIP. Most of these searches generate tens of millions of results! We think it's fair to say that when it comes to VoIP Services in Canada, MeloTel is a true leader.
We'd be curious about what other types of searches will result in MeloTel popping up. Please let us know if you come across our company website through a Google search that we haven't mentioned yet. One things is for sure though. In the past five years, MeloTel has grown exponentially. Our dedication to always being on top of the latest technologies has worked wonders for us.
Furthermore, our commitment to making our customers happy has also helped for our company to grow at a much faster rate than we ever expected. In fact, we're hoping that typing "Excellent Customer Service in Canada" in Google.com may someday generate search results that include our company in the top ten. Hey, who knows what will happen over the next five years?
Of course, if you have any questions about our VoIP Telephone Services, Bloggers For Hire or just about anything else that we can do to help your business grow, don't hesitate to give us a call at 1-888-MELOTEL. We look forward to continuing to expand our reach in the coming years and trust that the building of new relationships throughout Canada will help us reach our goals. So let's reach our goals together!