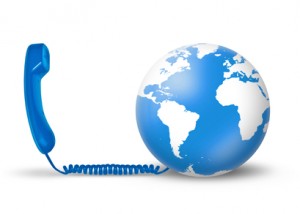 On behalf of the entire MeloTel staff, a very happy new year to you! We sincerely hope that your holiday vacation was as awesome as ours was. We know that for many of our clients, it was a very busy holiday season, and not much of a vacation at all. But busy usually means good, right? Here's hoping that your 2014 has gotten off to an incredible start.
As always, we'd be only too excited to speak to you about some of the ways that we can help make 2014 your best year yet. Just before the new year, we were blogging about the fact that such features as our VoIP Telephone Services and our Web Design Services can really help take your brand to the next level. Between an increase in functionality and a greater look for your business, MeloTel features always aim to please.
As you should be able to tell, we're pretty excited about starting a new year, here at MeloTel. We have resolutions galore, and they all have to do with improving ways that we can service our customers. With that said, we're really excited to reveal some pretty cool news about how far reaching our services can go. So for our first blog of 2014, we have a big announcement!
MeloTel is now officially licensed as a Basic International Telecommunications Service provided by the Canadian Radio-television and Telecommunications Commission! Okay, we know that's quite a mouthful. So what does it mean exactly? A BITS licensee is an entity that the CRTC has authorized to carry telecommunications traffic between Canada and other countries.
In other words, MeloTel is now officially authorized by the CRTC to be an International Calling Provider. This is a great honour, quite frankly. It's the type of recognition that solidifies MeloTel's place on the telecommunications map, if you will. We've often discussed our company in comparison to the "big boys" and noted that we provided stellar services at a fraction of their costs.
The CRTC authorization gets us one step closer to becoming a "big boy" ourselves. For the record, the licensing officially took effect on the 16th of December and is valid until June 30th, 2023. We're legit, ladies and gentlemen! Not that we weren't before, but this acknowledgement, of course, allows us to better service our clients who make long distance calls.
It should also help to put some minds at ease, knowing that MeloTel is as legit as they come. But you knew that already. We just wanted to share our great news and let you know that while 2014 has gotten off to a great start for us, we hope that we can help for this year to be your most successful one ever. The only way we succeed is if your business succeeds.
So give us a call at 1-888-MELOTEL and let us know what we can do to help your brand get off to flying start in 2014. There are, of course, numerous services that we provide and one of them may be just what you need to start the new year off right. We'd also like to take this time to thank the Canadian Radio-television and Telecommunications Commission for recognizing MeloTel and starting our 2014 off with a bang!