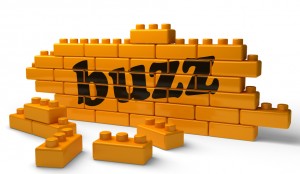 As you can tell, things have changed around here. All weekend long, MeloTel has been buzzing with excitement thanks to the launch of our all-new website this past Friday. Hopefully, you've had some time to check the new site out. As always, we'd love your feedback and we encourage you to leave it on our Facebook page. If you want, you could always tweet us on Twitter as well.
In case you haven't noticed, we're kind of big on social media, here at MeloTel. One of our recent blogs, entitled "Facebook Is A Fantastic Promotional Tool", pretty much revealed that. But it's not like you needed that particular blog to understand how much we love communicating with people online. We're proudly consider ourselves experts in the world of communication.
Of course, MeloTel got its start as a VoIP telephone company. However, growing our expertise in the field of Web Design and Website Hosting is what helped us to expand our reach on the worldwide web. Having a vast knowledge of computer technology and all of its advances is what has helped our company to grow so exponentially. We've also been able to help all of our clients stay ahead of the curve.
It's more than just keeping up with the times. MeloTel doesn't just spice things up for the fun of it. Our new look website is a reflection of the fact that things are changing within our business. Growing and expanding has always been on our to-do list. And we are definitely in the midst of some serious doing. Okay, that came out a bit weird. But we're sure you get the picture!
"It's pretty cutting edge stuff," commented one of our clients recently, "The things you guys are doing have definitely woken me up. You're using the internet in ways I've never seen companies do. It's just that you're using social media but it's the way you're interacting with people. It's like MeloTel is a friend, not just some company out to make a buck."
It's important that your company make a good impression online in order to grow as well. Thankfully, MeloTel is here to help you do just that. If you like what we've done with our company website, you'll love what we can do with yours! Our web designers are top-of-the-line talents who make it their duty to present their clients with fresh new looks to boost their brands.
MeloTel is taking things to the next level. It has become far more than a telephone company. We're providing business owners across Canada with an all-inclusive, one-stop experience to get their brands noticed like never before. Our technologies will ensure that your company is running smoothly while our messaging services will have it communicating in ways never before imaginable.
It's about being both creative and talented – that's what our staff has in droves. More importantly, we work with a willingness to help others that no other company can match. That's why MeloTel's work is both top-notch and affordable. Allow us to help you branch out with new technologies and a new look. Contact us at 1-888-MELOTEL to discuss which services would best boost your business today!