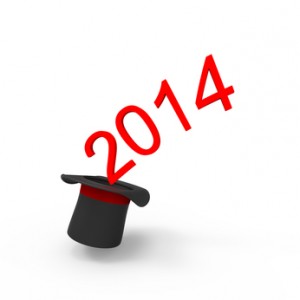 So how has your holiday shopping season gone so far? Most industries are experiencing sizeable increases in sales. But no matter what type of industry you're a part of, the end of the year is always a time when things get a little hectic. Surely, you have a number of projects and tasks to complete before 2013 is out. Tying up loose ends just seems to be a part of the season, doesn't it?
With that said, we know that the holidays aren't always all about non-stop joy and excitement. So, at MeloTel, we look to make sure that we are making things as easy as possible for our clients to make the transition into the new year a smooth one. In today's blog, we'd like to introduce two ways we plan on doing that. And it begins with our hours of availability throughout the holidays.
Those hours, we should mention, are 24/7! That's right. All throughout the holidays, MeloTel will be available to assist its clients with any outages or emergency situations at any time. It's part of our commitment to making sure our clients know that their satisfaction remains our first priority. Now, that doesn't mean that we'll be keeping our offices open each and every day. We have a few gifts to open and meals to eat ourselves!
Holiday Hours. Our offices will be closed during normal business hours beginning next week Monday, December 23rd but will re-open between 9am and 5pm on Boxing Day and December 27th. These are considered our "short day" hours. We will open back up on Monday, December 30th for those same hours, but then close until Thursday, January 2nd. On the 2nd and 3rd, our offices will be open for "short days".
It's all business as usual starting Monday, January 6th. And, for MeloTel, that means business hours between 8:30am and 7:30pm. Once again, even on days that our offices are closed, we will remain available for emergencies. Simply call us at 1-888-MELOTEL at any time you need us. Keeping ourselves open to our clients' most important needs is all part of what we feel helps MeloTel to be a "people's company".
Speaking of which, there is a second way we're looking to help you have a smooth transition into the new year. More specifically, MeloTel would love the opportunity to make your 2014 your most lucrative year yet. And one way we feel that we can accomplish that is by broadening the reach of your business through our Blogging Services.
Blogging Services. Our Bloggers For Hire, you should know, do a whole lot more than just write regular blogs. They work to increase traffic to your website by keeping your social media profiles regularly updated. You may not have as much time as you like to be on Facebook and Twitter. So let us do the updating for you! Our bloggers have successfully helped numerous Canadian companies garner greater attention over the past year.
We'd like to do the same for you in the new year. You don't necessarily have to have your website updated with a blog every day. We can blog for you weekly or even monthly. It's really up to you! If you've trusted MeloTel with services in the past, we'd love for you to give us the opportunity to show you just how much we can grow your reach in the future. Call us at 1-888-MELOTEL and let's make 2014 your best year yet!