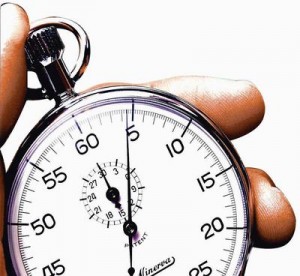 At MeloTel, we work pretty hard to make sure that our customers are happy. This is because we know that it's pretty easy to make them upset. Many of our newest clients have switched to MeloTel because they seek the type of personalized service that will meet their needs in a timely fashion.
One such client shared her thoughts on what makes a company a "bad one" during a phone call earlier this week. She recently decided to enlist MeloTel's services to build and host her website as her previous provider was simply not making her happy. Of course, the company lost her business…and for something that could be mistaken as a small thing.
"I noticed a charge on my credit card bill that I didn't recognize," she explained to us, "(My provider) added an extra three dollars to my bill that I've never seen before. I knew it was only a small amount, but I wanted to figure out what it was for. The representative that I got on the phone with informed me that it was for bandwidth overage."
"I informed him," she continued, "That I actually had more bandwidth than he had mentioned that I had. So he informed me that I needed to take the matter up with a different department. This wouldn't have been a problem…but there was no person that I could speak to on the phone! I was forced to set up a 'ticket' online."
"The process took days," she concluded, "Time I was not willing to waste. I expect to be serviced quickly – especially if it's a small matter. I felt that this company didn't think that my concern was important enough to care about. So I don't feel like that company is important enough for me to work with anymore. I'm actually still yet to get a response!"
At MeloTel, we are very well aware that your time is important to you. And having things done in a short amount of time is something that customers truly appreciate. Especially if all that is required is a response, a company should make it a priority to, at the very least, contact the customer to let him or her know that the inquiry is being looked into.
In one of our recent blogs, we informed our clients of Melotel's "Live Chat" option on our website. During business hours, clients are ensured that their inquiries will be answered immediately. It's literally no different than having an actual live chat – because that is what it is…online!
Time is money. We know this because these are two things that nobody likes wasting. At MeloTel, we do our best to service our customers expeditiously. But, just as importantly, we want to make sure that we are truly providing optimum service – no rush jobs here! We will, however, promise to be in touch as quickly as possible to let you know that you are important to us!