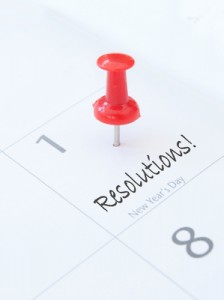 The new year is right around the corner. Have you already selected any New Year's resolutions for 2014? MeloTel would love to assist you in meeting some of your new goals. In today's blog, we'll discuss a few resolutions you may want to make, and how we can help you with some of them. It's all part of our way of helping you have a happy new year! And getting started is easy. Simply call us at 1-888-MELOTEL.
Revamp Your Website. MeloTel has done quite a lot of website revamping over the past year. And that includes our own. When you freshen up your website, you give its visitors the impression that your company is moving forward. People tend to like the "less is more" feel these days. Therefore, your site should look clean and professional, as well as easy-to-use.
Revisit Your Customer Service Policies. Perhaps, 2014 should be the beginning of a whole new era of kindness at your brand. That is not to say that you aren't offering good customer service currently. But is there room for improvement? Chances are, there can always be improvements made in the way you deal with customers. Their interactions with you can make or break your business relationships.
Get Blogging. As we've been championing all week long, you need to have your website updated with regular blogs. These constant updates help for your website to get picked up in search engines a lot easier. The obvious result is more website traffic and more potential for you to turn your new visitors into customers. This has worked wonders for many of our clients all over Canada.
Increase Your Social Media Usage. There are likely many people out there wanting to limit their usage of Facebook and Twitter. After all, it can become quite addictive. But, as a business owner, you want to expand your reach, not limit it. Regular posting of comments and responding to those made by others will keep your brand name in the mix of conversation. This has become one of the leading ways to advertise in today's world.
MeloTel's Web Design Services team is comprised of professional graphic designers who are as creative as they are technically skilled. If you would like to get your website in tip-top shape for 2014, our team is the right one to get on board. Starting your new year with a fresh new website is an excellent way to communicate that things are looking up.
MeloTel's Bloggers For Hire include some of the most talented writers around. Well-versed on a variety of topics, they write in an easy-to-read manner that encourages readership from all walks of life. They provide exactly what you want in a blog. And that involves not using jargon that the average individual can't understand. The key is to draw people in, not push them away.
Speaking of drawing people in, our blogging team is also adept at social media advertising. In fact, they may help you to knock out two resolutions at the same time. If you don't have time for Facebook and Twitter, allow MeloTel to post your comments for you. That way, you'll be increasing your brand awareness without having to lift a finger. Make your social networking our job!