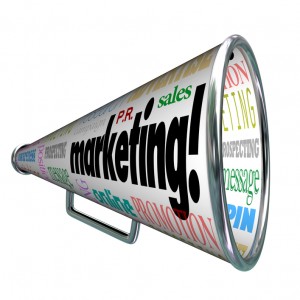 At MeloTel, we work with business owners from all over Canada on a daily basis. As a result, we've learned that the entrepreneurial spirit in our great nation is very strong. We've also learned that different business owners from different industries have very unique ways of marketing their companies. Naturally, the type of business you own will determine how you promote it and to whom.
But are there some surefire ways to build the buzz about your biz? There sure are! At MeloTel, we offer a number of services that work perfectly with just about any marketing plan. It's all about proper implementation of these services in your promotional campaigns. The way we see it, the more interest you generate for your business, the more business you will get. Here are some ideas on how to do that.
Whip Up A Wonderful Website. Your online marketing ideas should top the list of strategies you have to grow your business. The internet, it should go without saying, is generally the first place people go to learn about businesses in your industry. Your website needs be an easy-to-navigate journey that gives customers easy access to your products, services and contact information.
It's also important to make clear whether or not your customers can make purchases directly from your site. These days, it's important not to be too flashy. Especially considering that many people will be looking up your site on their smart phones, you want to be sure that it is compatible with all devices. Speak to one of our Web Design experts to get your website as wonderful as it can be.
Let Out A Lovely Logo. Your logo is what makes customers recognize you. The more iconic your logo is, the better. Sometimes, this means following the old adage of "less is more". Think about Nike. What comes to mind? The "swoosh", right? What comes to mind when you think about your company? If your logo is not easily recognizable and sleekly designed, you're losing out on a chance to truly make a mark in your field.
In many ways, your logo is your brand. It's what people associate with you. Do you have a logo that stands out? Is it sharp, professional and classy? It's important, obviously, to get a skilled professional to either design or redesign your business logo to make your marketing campaign as strong as possible. Our Business Logo Design department can certainly help with that!
Blog To Beautify Your Brand. Getting back to online marketing again, a blog is a great way to generate more traffic to your website. It will help for your company to be better located in search engines. Important key words and phrases in your blogs are bound to get the attention of online users searching for businesses in your industry. Blogs are also great ways to engage your audience.
They don't all have to be directly about your business. Loosely related subjects or even your take on current events are always popular topics with internet users seeking the latest news stories. The Bloggers For Hire at MeloTel are the best in the business if we may say so ourselves! For more information on our Web Design, Business Logo Design and Bloggers For Hire services, please call 1-888-MELOTEL.