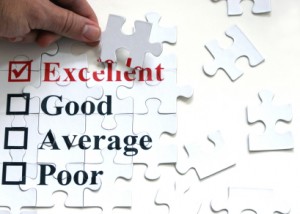 You can read it all over our website. We proudly proclaim it because we can confidently stand by it. Consider it MeloTel's mantra: We offer Better Value, Better Technology and Better Service. As your telephone company, MeloTel guarantees a solution to your problems.
And that's what being a reputable company is really all about, isn't it? If you're able to solve a problem for a client, you are doing a service that is of great worth. Then again, if you're able to provide a service to a client that is efficient, of a high standard of quality and done with a great enthusiasm, you've made yourself a winner!
It's not just because we took in Charlie Sheen's live performance at Massey Hall a month and half ago that we feel that MeloTel is "winning". Nope…it's our commitment and follow-up that makes our company a cut above all the others – even the ones with the big names and fancy television commercials.
We make it our duty to identify the needs or problems faced by our clients and offer solutions to not only address them…but ensure that they are permanently satisfied. This is what allows us to stand behind the "Better Value" portion of our mantra. With service as impeccable as what MeloTel offers, you may expect to pay a bundle.
Unlike some of the bigger names out there, we do what we can to minimize costs for our clients. For example, there is little to no capital required to get started. We also provide low and predictable monthly bills, not to mention that our paperless methods of communication helps to save both the environment and your money!
We also offer "Better Technology". As your business grows, so do our services to you. We can upscale your system as your needs begin to develop into larger demands. No matter if you have a home office or a remote office, we can service as many phone connections as you need. Don't forget that we'll get you connected with the world through your website as well!
At the end of the day, it all comes down to customer service though, doesn't it? No matter how great a product is, if the service is subpar, it isn't likely that the customer will be satisfied. We treat every client as if he or she is our biggest one. We are committed to being your "MVV" – Most Valuable Vendor!
We know that you need to keep your business connected to the world and it is our job to ensure that is always the case. Friendly, understanding and enthusiastic service is a guarantee with MeloTel. We'll do what it takes to go over and above what other telephone companies say they can provide. Give us a call, we're eager to get you connected today!