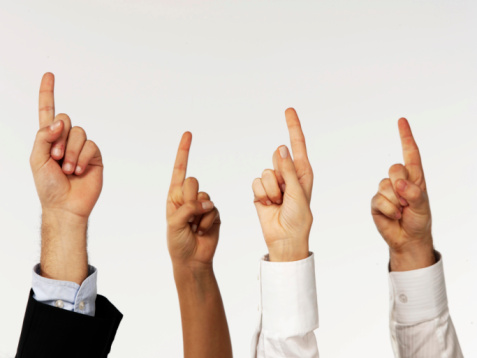 In our last blog, we discussed the advent of our new VoipPanel3 technology and the fact that the many changes that will soon be introduced are sure to wow our customers. We also mentioned how much pride we take in the fact that are able to make our customers happy. At MeloTel, we always keep in mind that we too are customers. So we treat our clients the way we'd like to be treated.
This doesn't just entail providing them with the best services our industry has to offer. Sure, that's part of it. But it's listening to their needs and concerns and immediately addressing them that has MeloTel recognized as one of the most customer-focused and customer-appreciated businesses in existence. But you don't have to take our words for it.
Our clients are our best advertisers. It is their happiness and satisfaction that keeps the MeloTel motor revving at full throttle – so to speak. "MeloTel helped me to discover what the cloud is," reported one happy clients, "I hadn't realized how much my business could use the internet to get through the working day. My phone system has never worked better. And I've never saved this much money!"
Saving customers money is a big deal. And we should know! We're customers too. Whenever we save money, we celebrate as if we've just won the Super Bowl or something. This is why we encourage business owners who are not yet our clients to give us the opportunity to review their current phone bills. With no obligation to switch to MeloTel, we'll show you how we can save you money with our Commercial Phone Services.
These are the words from one such business owner who did make the switch after a consultation: "I knew that I was likely paying too much for my phone services when I was with (my previous provider). But when MeloTel explained how much money I could save, it was a no-brainer to make the switch. My only concern was 'would the service go down?'. Let me just say I no longer have that concern."
At MeloTel, we will not sacrifice service. Just because our customers pay less doesn't mean they are getting less. In fact, we work to give our customers more. Many complaints about other providers include the fact that getting help seems to take forever. You know the deal. Sitting and waiting on hold. Having to traverse through countless phone prompts.
Hearing this feedback, we've gone all out to ensure that wait times are minimal, if not non-existent. Especially during business hours, getting a live agent on the phone usually happens right away. Just call 1-888-MELOTEL and see for yourself. We'd appreciate your feedback and certainly be interested in answering any questions you have about our services.
Making our customers happy is priority number one. This has everything to do with offering the latest technologies while providing service with a smile. After all, if we can't make our customers smile, then what would be the point in staying in business? As far as we're concerned, there wouldn't be one. MeloTel strives to make you happy. Always.