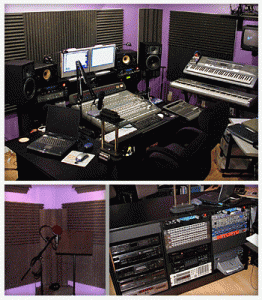 This week, our blogs have been focusing on the new and improved features that MeloTel is proud to now offer. Not only have we spruced up our already-snazzy website to take it to a whole new level, but we also offer ways to make your company website that much better as well!
Our new "Bloggers For Hire" section is a great read for those thinking of getting into the blogging game themselves. As you'll see, MeloTel, offers its clients a host of blogging options that will help you connect with your customers in ways you haven't before. Keeping your website updated regularly with blogs is a great way to drive more traffic to it.
We also are upping the ante in our Voice Talent Production department. Does your company have a voice? Sometimes, the best way to grab the attention of would-be customers is to associate your brand with a strong and recognizable voice. Think about Frosted Flakes cereal. What voice do hear?
"They're Gr-r-reat!" The breakfast cereal has become synonymous, not only with the Tony The Tiger character, but with the deep booming voice of the late Thurl Ravenscroft. Once you hear that voice and that tag-line, you think Frosted Flakes. Now, we know Kellogg's is a big company, but that doesn't mean you need to spend big money to get a voice for your business.
It's all about being unique and innovative. It's also about having high quality production value. At MeloTel, we specialize in providing you with experienced voice actors for your television and radio spots. These great voices can also grace your on-hold messages and greetings when people call your company.
In all likelihood, it is during these phone calls that most of your customers will be able to put a voice to your company. It's important to make it a memorable one! In addition, if you are thinking of creating such projects as CD ROMS, electronic press kits or any other voice over ads, MeloTel has the voice talent you need!
We can provide everything from voice overs to copyrighting. We can even supply you with music, jingles and the full production of your media signature. We work out of a top-notch recording studio with experienced producers and engineers who love nothing more than producing high quality projects that get the job done every time!
As you may have noticed, we are really excited to be improving our Voice Talent Production department. Consider MeloTel your one-stop shop for broadcast and multimedia creative projects! For your next voice over production, be sure to call MeloTel. We guarantee to deliver a final product that can't be beat!
Here are a few examples
The MeloTel Rap
The Good Cold (Motivational)
Dine.TO Online Restaurant Directory
Synergy Job Advertisement