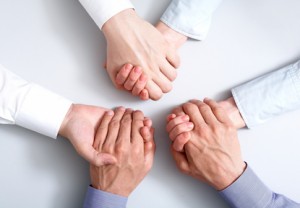 Running a business can be tough. It should not come as a surprise to you that you're bound to have bad days. But just because there should be no surprises, it doesn't mean you're not going to be put off by situations that don't go your way. When you're having a rough go of it, it's important to have people who are important in your life support you. Sometimes all you need is a listening ear.
Last week, we blogged about MeloTel's ability to have that listening ear. Admittedly, many of our products and features were conceived following conversations we had with clients. We learned directly from our customers what things they needed to have put in place in order to make their lives easier. We then implemented those ideas into new features.
Many of our conversations cover the topic of communication. And many of our clients have admitted to having tough times staying in constant contact with their most important clients. As any business person knows, missing an important call could mean the end of an important contract. "I need a way to ensure that I'm not missing out on any important phone calls," we've often heard.
Single Number Reach. For the business owner on the go, our Single Number Reach feature is a simply a dream come true. It is a virtual phone number service that allows our clients to forward their local numbers to up to five different numbers of their choice. That means that no matter where you are in the world, when someone calls that all-important number of yours, you get the call.
You can forward your business number to your office phone, your home phone, your smart phone and any other number that you wish up to a total of five. The feature also enables you to receive voicemails that are sent to your email inbox. With Single Number Reach, you are guaranteed to never miss another important call again. MeloTel comes through when you need it the most.
At MeloTel, we've also had numerous conversations about advances in modern technology. Many business owners throughout Canada admit to not being too tech-savvy. As a result, they feel that they're missing out on many opportunities, as their inability to update websites or social media profiles keeps them in "the stone ages". MeloTel has answered the call here too.
Web Design Services. Our web design team is fully capable of handling all of your online presence issues, so that you don't have to. We offer clients a variety of packages that suit both their business needs and work within their budgets. Whether you're looking for a simple brochure website or a fully functional online shopping cart system, our web design staff has you covered.
We will have your company looking ahead of its time, never mind "behind the times"! Simply entrust MeloTel with your next project and we promise to make your life easier. Things can get tough for your business from time to time. But there's never reason to lose hope. Consider MeloTel the type of friend who is always here to offer a listening ear and a helping hand. Give us a call at 1-888-MELOTEL.