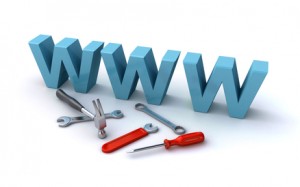 Most of us shower on a daily basis. No matter what your personal hygiene habits may be, we should all be able to agree that staying fresh is important, right? Well, if we're going to put a little effort into our daily appearances and cleanliness, it stands to reason that we would do the same for our businesses right? Then why don't all business owners keep their companies fresh?
In today's day and age, your brand practically doesn't exist if it can't be found online. So nearly every existing business has a company website. They certainly should, that's for sure. But just having a website simply isn't good enough. It needs to be "showered". In other words, keeping your website fresh is an integral part of business success these days. Updating its content, therefore, should be a big priority.
Doing so keeps your website, and therefore your company, relevant. Updating your website with information that is important, not just to your business, but to your entire industry will help keep your company in the spotlight. Consider how vital a role that internet plays in the lives of people each and every day. Most of us have smart phones that allow us to easily access information in the palms of our hands.
When your website is updated with a new blog, new picture, new photo or new product information piece, it helps for would-be customers to better locate it. Finding your website in search engines comes a lot easier when there is more content to connect it to words people may type in when doing their searches. So keeping a fresh, accurate and up-to-date website is imperative.
Naturally, a "fresh" website gives you a competitive edge. It sends the message that you are constantly up to something, keeping potential customers interested in what you're up to. Of course, there will be parts of your website that don't require constant changing. Sections like "About Us" or "Contact" will remain static unless, of course, there are necessary changes to be made to the information.
Your website's "News" section or "Blog", of course, is where the real action needs to take place. However, you also need to consider the overall look of your website. Perhaps, your company could do with a logo change. And, if not, the design of your site should be updated every so often to maintain a clean, sleek, keeping-up-with-the-times kind of feel. You never want to give visitors the impression that nothing has changed.
If you do, what reason would they have to visit your site again? As you know, the more visitors to your site, the more potential you have to attain new customers. It's widely known that most Canadian shoppers tend to research products and services online before walking into physical locations to make purchases. In fact, many actually prefer to do their shopping directly over the internet.
MeloTel offers a number of services that will keep your company website fresh. They include Web Design Services, Affordable Website Maintenance Plans and Bloggers For Hire. We'd be more than happy to further discuss the many ways in which we can give your website its regular freshening up. Simply give us a call by dialing 1-888-MELOTEL.