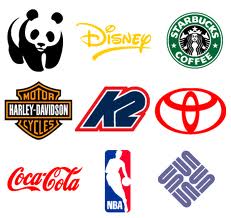 What's in a logo? Honestly, everything! Some business owners underestimate the importance of having a strong, distinct and recognizable logo. What do you think when you see the golden arches? McDonald's restaurants don't even need to have the word "McDonald's" visible in order for customers to know what the golden arches mean.
MeloTel is very proud to announce that we now provide business logo design as one of our brand new features! With many years of expertise in the graphic design field, our artists are highly skilled at creating definitive logos that will truly help to establish your brand as a front runner in its industry.
As always, MeloTel is happy to couple its incredible customer service reputation with some amazing new business logo design packages. Both affordable and convenient to select from, these packages pinpoint our customers' needs to provide them with optimum options for their company logos.
Our standard "Basic Logo Design Package" will provide you with three unique concepts for your business logo including three variations of each concept. You will have access to two professional designers who will be working on your logos to provide you with your first look at these concepts within 2-5 business days.
The "Corporate Logo Design Package" provides you with a little bit more. Offering you five different unique concepts with three variations of each concept, a team of three professional designers will be working on your business logo. With this package, you will be offered two redraws and five revisions compared to one redraw and three revisions in the first package.
The "Mega Logo Design Package" is a 100% satisfaction guaranteed deal! Although we assure that you are thrilled with your logo in each of our packages, this one provides you with unlimited revisions from multiple professional designers who will be working on your logo.
We also have an incredible stationary design package to get all of your letterheads and envelopes looking as professional as they can be! All logos can be provided to you in a number of formats so that they are compatible with all computer systems and programs. You'll be able to affix your logo to just about anything you want!
Be sure to check out our Business Logo Design section of our website to learn more about the different package prices and features available. Remember, at MeloTel, our number one priority is to satisfy our customers with the best possible service. We look forward to working on your company logo soon!