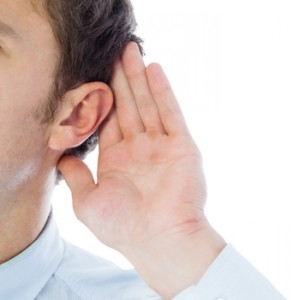 We've kept our ears open, and we've listened. It's the thing that your teachers told us to do in class, but it didn't seem to really sink in until adulthood. Listening is such a key component to excellent customer service. And as you likely know, MeloTel certainly prides itself on providing the best customer service around! And we did this by listening. When our customers have suggestions, we seriously take them into consideration.
Without doing so, we'd feel as if we were practically telling our customers what to do. We know that isn't right. As customers ourselves, we like to be listened to, knowing that when what we have to say is taken into consideration, we will truly be getting the best service. So, MeloTel has done what it can to take what you had to say to heart.
Affordable Website Maintenance Plans. Once upon a time, MeloTel provided Canadian business owners with custom-built websites. And we still do! But we realized that many of our clients were the type that referred to themselves as "less than tech-savvy". In addition, many entrepreneurs are so busy running their businesses that they don't have the time to update their websites.
Listening to these concerns, we decided to offer website maintenance plans that provide personal attention to our clients' websites. And as you may have guessed, based on its title, our plans ensure that no business owner exceeds his or her budget. We know that promoting your business is important to you. And we know that you only have so much money to promote it. We've listened, and answered the call.
Bloggers For Hire. Building websites was one of our top jobs when MeloTel was still getting its collective feet wet. And we quickly learned about all of the different things that made a business website successful. Blogging was one of them. A natural way to keep your website regularly updated with interesting and relevant information, a blog can work wonders in the way that your business is promoted.
We didn't just communicate this to our clients, but we listened to their responses. "I don't have time to write a blog myself!" "I'm not much of a writer. I wouldn't know what to say." "What's a blog?" Considering that we heard so many of these concerns, we decided to hire the best bloggers in the business and offer blogging as a service. Our listening has landed us numerous happy customers all across Canada!
MeloTel SpamTitan. MeloTel's earlier days also saw us a company that could host your website and provide you with a domain to send your emails from. But we know that with emailing comes spam. Many of our customers insisted that spam was one of their biggest pet peeves once they got their business email accounts off the ground. We listened, and as a result, came up with MeloTel SpamTitan.
Our clients love this feature! For only two bucks a month per email account, this service works as the perfect spam blocker. It uses top-notch technology and can be easily set up. For information on this or any of our other great features, please don't hesitate to give us a call at 1-888-MELOTEL. We not only look forward to speaking to you, but we promise to listen!