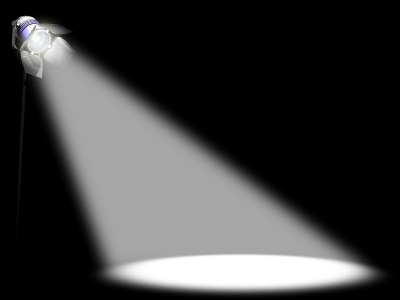 Just last week, the MeloTel Blog introduced a brand new series of blogs known as the "Client Spotlight". Having already shone the spotlight on two of our favourite clients – Imprezzio Marketing and National Projects – we can't help but feel that the light should keep shining. With that said, wouldn't you like it if we shine our spotlight on you? As always, MeloTel would be only too happy to welcome your company to our client base.
As our first couple of Client Spotlight blogs have pointed out, we truly care about our customers. It's one thing to drum up a business relationship but it's entirely another thing to have those relationships grow so that there are constant benefits to working together. These new blogs represent just one small way that MeloTel would like to say "thank you" to its clients.
As you may know, there are many different services that MeloTel offers that can help your business take things to the next level. If you're looking for better pricing, reliable phone services, snazzy website design, incredible logo creation, voice over ads or brilliant blogging, MeloTel is able to hook you up with all of that and more! The choice is yours.
Commercial Phone Services. MeloTel is Canada's leading VoIP telephone company. More than 1,000 businesses across Canada trust MeloTel's phone services because of their incomparable features, top-quality sound and reception and unbeatable value. And ee can't leave out the excellent customer service that comes along with making the switch MeloTel's Commercial Phone Services.
Web Design Services. MeloTel uniquely designs your custom-built website to perfectly meet the needs of your company while attracting its target market. Our packages also include on demand maintenance, domain name, web hosting, email services, site analytics, SEO and maintenance AND we will update your website whenever you need it. Don't forget the 100% up-time and friendly Live Chat, email or phone support either!
Business Logo Design. Let MeloTel make your company stand out. A creative and unique logo is just the thing your brand may need to truly be recognized as a brand apart. We employ a number of highly-talented graphic design artists who will work to ensure that your company gets exactly the design you need to take it to a whole new level of excellence.
Voice Talent Production. MeloTel delivers incredible voice over productions at extremely affordable rates. Whether you need dry voice overs without music or an entire musical production with sound effects, MeloTel is your one-stop shop for radio spots, jingles, telephone voice prompts and so much more! Let us be the voice of your company!
Bloggers For Hire. Not only do we want to blog about you in an upcoming "Client Spotlight", but we would like to blog for your website as well. Increase your search engine hits and get more people talking about your company. Blogs help to keep your website fresh and interesting, encouraging people to visit it more often. For these and all other MeloTel services, give us a call at 1-888-MELOTEL. Let us shine our spotlight on you!