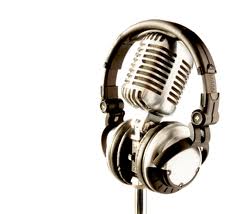 We know that you have good ideas. We know that you have a great pitch. But do you have the voice to carry your message through? MeloTel specializes in providing quality voice actors in addition to high quality, low cost production. Whether you are looking for radio spots, hold messages or talking websites, we have the right voice for you!
Believe it or not, our Voice Talent Production team starts with MeloTel's president, John Meloche. Those who know John well know that he can be quite the joker when he wants to be. That means if you're looking for a comedic approach to advertising your brand, John can play many a character to make your audience laugh.
If it's the professional, straight-up approach you're looking for, John has also recorded a ton of voiceovers in his signature friendly, down-to-earth tone. This works wonders for your outgoing greeting messages or radio ads that wish to communicate the sophisticated yet approachable nature of your company.
Are you looking for something with a bit more of an edge to it? Daniel Faraldo is an experienced actor with a number of films, commercials and music videos under his belt. With an ability to provide an exciting, high-energy voice to your business ad, Daniel can help your company exude the type of attitude and confidence necessary to portray your brand as a leader.
Not to mention, Daniel is also a professional musician. Known in hip-hop circles as Dan-e-o, this voice specialist can add a musical charm to any voice ad you think of. Add a healthy dose of intrigue to your business by having Daniel voice one of your ads today. An English major, a strong command of language and articulation is also one of his strong suits.
Perhaps, sexy and sultry is the voice style you need for your business. Fear not! Nadia Luna is the perfect candidate for your voiceover ad. Blessed with an incredible singing voice as well, Nadia can also provide great range to your audio production. With a knack for being upbeat and friendly while breathy and seductive, Nadia has a real gift.
The team doesn't stop there, by the way. MeloTel also employs highly-talented musicians who can help to put together the right jingle for your business. Our Voice Talent Production team is first rate, and we're proud and confident that we can proclaim that. We can provide everything you need from, music, jingles, copyrighting, voicing and full production of your media signature.
Consider us a one-stop shop for your broadcast and multimedia creative needs. Give us a call at 1-888-MELOTEL for your next voice over project. As always, we promise to deliver a top-notch product at an affordable rate. It's time for your company to stand out from the pack and let its voice be heard. But let us do the talking for you!