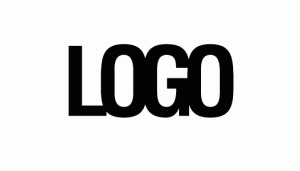 Brand messaging is of such critical importance when it comes to advertising your business. Putting out a positive and welcoming message to the public is a key in making people feel good about your company. And as we so often say, here at MeloTel, it is important to make your clients happy. But how do you get clients through the door in the first place?
What is it about your brand that first attracts a customer? We believe that first impressions are everything. After all, what looks more impressive – a company with cookie-cutter signage or one with a unique and unforgettable logo? Think about it. When you think of a brand name, what is the first thing that comes to mind about it?
The logo, right? Go ahead. Take the test. McDonald's. Apple Inc. Coca-Cola. We'd be pretty surprised if those names don't immediately bring to mind golden arches, a sleek bitten fruit and white-on-red ribbon lettering respectively. You know what we mean. Your logo is how people remember you. So what does your logo say about your company?
At MeloTel, we employ some of the most uniquely talented graphic designers in the business. And it is their mission to hook you up with the coolest logo possible for your business. It's time to stand out, be different and scream "professional" to the world. Allow MeloTel to design your company's brand new logo! Your satisfaction is guaranteed.
As always, we offer a number of packages to suit the needs and budgets of your unique business. Starting at just $129.00, our Business Logo Design packages include the MeloTel Basic Logo Design Package which will offer you three different concepts with three variations of each concept. And we will put two of our professional designers on the job to maximize creativity.
The first concept will be delivered to you within two to five business days. You will be offered a redraw and up to three revisions that will be delivered over the next one to three business days. When the design is finalized, you will receive a high quality file of your choice that can be delivered either by email or through a provided download link.
And that's only the beginning! We offer more in-depth and advanced logo design creation through our Corporate Logo Design and Mega Logo Design Packages. We even have a design package specifically for stationary only. So the choice is completely up to you! No matter what, your company will be fitted with a brand new logo that is sure to garner greater attention and encourage increased intrigue.
Taking your company to the next level of professionalism starts with the design of its new logo. Contact MeloTel today at 1-888-MELOTEL to get started. Once your logo is complete, you will retain all of the rights to the finalized design. We'd simply retain the right to display the artwork in our portfolio and advertising materials. Yet, another great way to promote your business!