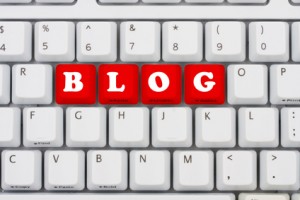 We have proudly entered into our fourth year of blogging, here on the MeloTel website! At least three times a week, MeloTel.com is updated with blogs that we believe are as interesting as they are informative. Sure, we generally provide for our readers new spins on how to conduct business and never leave out how MeloTel can help them with their goals. But our blogs do so much more than that.
Blogging has helped for our website to get picked up a lot more in search engines. Having started out as a VoIP telephone company, we focused the attention of many of our earlier blogs on VoIP technology and how it was quickly become the wave of the future. Blogging about our industry helped us to get noticed a lot more by people who were Googling this fairly new technology.
Fast forward four years and now our blogs cover everything from Business Logo Design to Voice Over Production concepts. As you likely know, this is because MeloTel now offers such a wide array of services to help business owners from all over Canada take their companies to the next level. And as you also likely know, blogging just happens to be one of those awesome services!
We're happy to say that we not only blog for ourselves. Over the years, we have added numerous clients to our list of companies that we blog for. It's been quite an interesting ride. Our Bloggers For Hire team is comprised of some very talented individuals who possess quite a large knowledge base. What makes them especially unique is that the fact that they each live with their own particular thirsts for more knowledge.
And that really helps for them to be great bloggers! MeloTel has blogged for a wide range of companies. Businesses that range from health care facilities to vehicle manufacturers have employed our writing team. Therefore, the members have become quite adept at areas of business that they once had no clue about! That's what makes a good writer – someone who does his or her research and can be an effective communicator.
So it doesn't matter what type of business you run, we have a blogger who is ready to take on the challenge of bringing you more business. When you regularly update your website with blogs, it is inevitable that more attention will be brought to it. A website that doesn't see any change on a regular basis is as good as a closed business. It gives the impression that nothing is happening.
More than proving that "something is happening", your blogs include keywords that are often used in search engines. This will help to bring interested, potential customers to your doorsteps – literally! It's widely known that most people enjoy shopping – or at least browsing – online before setting foot into physical store locations. Your website should be doing all it can to attract those customers.
Most business owners would love to blog themselves, but they simply don't have the time to do it. Let us blog for you! We've been blogging for years and it has worked wonders for many Canadian companies. If you've entrusted MeloTel as a service provider before, we ask that you entrust us with this endeavour as well. Give us a shot at blogging for you. Call us at 1-888-MELOTEL to discuss it today!