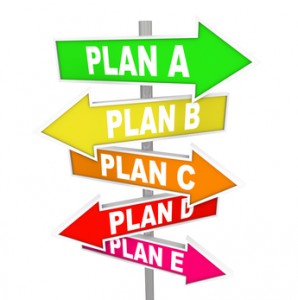 It's nice to have options, isn't it? At MeloTel, we sure believe so. Imagine walking into a restaurant and sitting down to open a menu that only offers you one dish. Imagine asking for your dish to be prepared a certain way only to hear "sorry, it only comes one way". We're guessing that you wouldn't want to eat at that restaurant again. We're certainly no burger chain, here at MeloTel, but we do agree that you should "have it your way".
This is why MeloTel offers its clients so many options. It's often been said that offering customers too many options may confuse them. We don't exactly subscribe to that way of thinking. We think that customers want things to be customized to suit their specific needs. And our experience has proven just that. By giving our customers the ability to select between particular services, we know that we are providing the perfect package of services to each one of them.
As well, our services allow clients to select between particular tiers. That means that they are getting exactly what they need and not paying for any more than is necessary. Not all businesses have the same needs. Not all businesses are the same size. So how can one particular service satisfy the various needs of all of the amazing business owners that make up the Canadian marketplace? They can't. And so MeloTel offers a number of options.
Web Design Services. You need a professionally designed company website. That should go without saying. It's commonly known that Canadian consumers prefer to check out companies of interest online before visiting their brick-and-mortar locations. That said, you may need anything from a simple brochure site to a fully-functional shopping cart system. That's why we offer four levels of service between "The Basics" and "Biz E-Com".
Affordable Website Maintenance Plans. You need your website updated on a regular basis. There's no doubt about that. That doesn't necessarily mean that you have time or know-how to do it yourself. Our maintenance plans ensure that you get exactly what is necessary to keep your business site in tip-top shape without exceeding your budget. We accomplish this by offering three levels of service that range in price between $60 and $375.
Managed Domain, Email and Website Hosting. MeloTel's high performance world class network in addition to our state of the art data centers ensure that you are getting incredible performance, storage and processing power. There are three plans: Starter, Intermediate and Professional. They range between $12 and $75 a month in pricing. Once again, no matter the size of your business, MeloTel has your website needs covered!
The All Inclusive Phone Offer. At MeloTel, we're still so very proud to offer the best in VoIP telephone technology. It's our bread and butter, to some degree, as our telephone services are what helped MeloTel get off the ground. As mentioned, there are businesses of different sizes all over Canada. So, not every business owner will require the same type of service. Therefore, we offer three tiers of service to satisfy the needs of anywhere between one and 150 users.
DaFeeder Preview Dialer. If you run a call centre, you'll definitely enjoy the benefits provided by DaFeeder Preview Dialer. It's an innovative web-based telemarketing software that allows your call centre employees to manage campaign dialing and dispositions. There are three tiers of service available including our Silver, Gold and Platinum user packages. These packages range between $15 and $45 a month in pricing.
For more information about our many options, please call 1-888-MELOTEL.