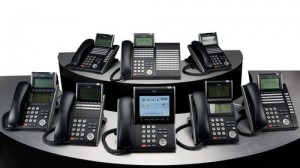 MeloTel has been pretty busy lately. While many people are tossing things out as part of their spring cleaning routines, we seem to be doing quite the opposite. MeloTel continues to add to its ever-growing list of amazing services. But, at the same time, we are experiencing our own version of spring cleaning. And that can be found through our refreshed and renewed commitment to our customers in bringing them specialized services at incredibly competitive prices.
With that being said, we thought it was important to remind you about one of our most popular services – the one that "brought us to the dance", if you would. You now know, of course, that we offer Residential Telephone Services. And one of the reasons that our announcement of this new service was so big for us is because of the growth of our Business VoIP Telephone Services.
In the past year, over 1,000 businesses switched to MeloTel as their business phone provider. Why don't you join them and make the switch as well? And here's why you should. MeloTel offers you the type of service that larger corporations cannot. Genuine personal connections are generally unavailable from the bigger companies.
Yes, working with a smaller company does have its advantages. Amazing features, top-notch customer service and the highest of quality phone services are a few of them. Oh, and did we mention that we provide our customers with the best value rates in our industry? Our mission, here at MeloTel, is to ultimately satisfy our customers while saving them money.
Such a mission statement drives us to be an all-inclusive company. What does that mean, exactly? Well, as mentioned before, we provide both business and residential phone lines. Not to mention, we provide business blogging services, voice talent production, logo design and email and website hosting just to name a few of our other great services.
But, at the end of the day, we know that no matter what product or service we provide our clients, it's the type of service we offer that counts. Not being a huge conglomerate phone company helps us to make our customer service our premium asset. That being said, we haven't forgotten that VoIP telephone services represent our initial area of expertise.
Here are a few more benefits that you'll receive by choosing MeloTel as your business' phone provider. There is no commitment. You pay month to month with the option of cancelling any time. You may receive unlimited lines and incoming calls to local numbers. There are no packages. You simply pay for what you use and nothing more.
You'll get access to call reports, statistics and even get the ability to view live call flows. By the way, MeloTel can provide you with all of the VoIP equipment you need to have your office running as smoothly and efficiently as can be! Be sure to give us a call at 1-888-MELOTEL and select option 3 to learn more about all of our incredible telephone services and features.