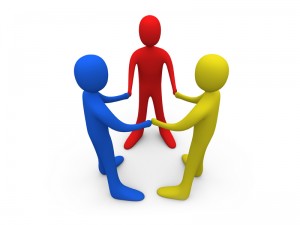 In our last blog, we wrote about the concept of offering your customers something new. This should be a fairly regular practice at your business if you wish to generate more revenue over time. And who doesn't? This works because it adds value to your already existing customer relationships.
As The Reseller Network explains, it's both easier and cheaper to increase sales by tending to the needs of your current clients than it is to invest in advertising to get new clients. Asks the site, "Do you look out for opportunities to offer additional value added products?"
In the past few weeks, MeloTel has introduced Fantastico De Luxe, NOCStatus updates on Twitter, eFaxing, 1-900-Numbers and Residential Phone Lines just to name a few of our brand new services. In keeping with our mission statement to continually meet the growing needs of our client base, we strive to provide ultimate customer satisfaction by adding value to our current customer relationships.
As The Reseller Network puts it, "Why offer your customers 1 product if you can offer 2 or more, especially if you can offer an additional product that they really appreciate because it truly adds value?" In other words, it's important to not be complacent. Keep looking for new products and services that will compliment your existing products and services.
Times change, as the website reminds us, so your company needs to evolve in the eyes of its client base. As we mentioned in our last blog, relationships take work. So there's no need to rest on your laurels. Just because you have secured a customer doesn't mean that customer will be around for the long haul.
Give him or her a good reason to maintain and grow the strength of the relationship. Staying ahead of the competition means keeping your clients away from them! And how do you do that? By providing them with new and innovative products that will add value to what you have provided them in the past.
At MeloTel, we don't just provide you with the phone numbers, but the phone as well. We don't just register your domain name, but we design your website too. We won't just blog for your website, but we will design your company logo also. If we can make your customer experience greater, we will do it!
If there's anything that we haven't done for you that we can do to make your experience with MeloTel that much better, let us know! Give us a call at 1-888-MELOTEL and let us know how we can add value to our relationship with you. It's important to us that you're happy. In the end, that is what makes us happy too!