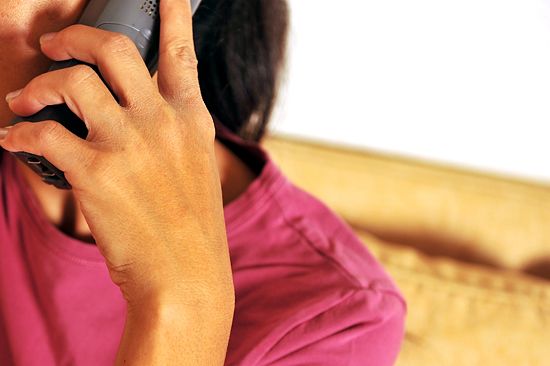 Keep in touch. How often have you read an email or text message that ends with these three words? They're very popular to use as a closing phrase. But how many of us stick to these instructions? It seems simple enough doesn't it? What, with all of the ways in which we can contact each other these days: phone, email, Facebook and Twitter being among the most popular.
There's just one problem that both everyday people and business owners alike face when it comes to keeping in touch. It's expensive! Okay, so using social media is free – but what about those phone bills? At MeloTel, we have quickly become aware that right up there with poor customer service on the "complaint list" is expensive rates. And who is complaining? You, of course!
Correction: us. We are customers too. And we're not all smiles when we receive a bill from our telecom companies outlining outlandish charges that almost make it seem as it it's too costly to do business. Or to be more specific, it's quite expensive to keep traditional phone lines. Especially when it comes to all of those long distance calls, it can be tough to run a business without accruing lofty charges on a phone bill.
That is, of course, unless you switch to MeloTel. "My old provider was charging me way too much," exclaimed one of our newest clients recently, "Every month I would have to call in to get an explanation of the charges. This is because there was always a new charge I didn't recognize. Either that, or there was some increase that I didn't have time to pay attention to. It became too much."
At MeloTel, we're very well aware that getting excellent service is important to you. But we also know that you don't want to go broke getting that service. If you give MeloTel an opportunity to take a look at recent phone bill of yours, we'll happily let you know how we can save you money by making the switch.
Our Commercial Telephone Serivces are able to save you money, firstly because they work over the cloud. That's just a cool way of saying that the internet will become your new source of being able to communicate through the phone. One of the main benefits of working over the cloud is that it will save you a ton of dough in long distance charges!
There are several other benefits too. With MeloTel, you will not be tied down to any type of commitment. You can simply pay on a month to month basis with the freedom to cancel at any time. There are no packages. You pay for what you use and nothing more. MeloTel can also provide you with the telephone equipment you need to keep your company in constant contact with all of its clients!
Keeping in touch has never been so easy and inexpensive! Simply contact us by calling 1-888-MELOTEL and let's get the ball rolling on your new business telephone service. At the very least, we'll help you find ways to lower your costs while keeping the necessary lines of communication open that will keep your business flourishing well into the future.