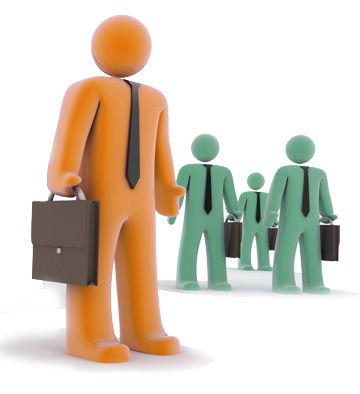 By now, you may have guessed that the MeloTel Team is made up of some very talented individuals who possess a wide array of skills and abilities. We like to consider our team one that is of championship calibre, as we have players that are experts at each of their respective positions. While our President, John Meloche may be the captain of the team, he knows the importance of having a strong unit surrounding him.
From the administrative side of things to the programming of our online services, we have strong team members. From blogging to bookkeeping, we possess immense talent. From graphic design to voice over artistry, MeloTel employs the best. But now, we're looking to take things to the next level. And we would love for you to join our team! Do you have the talent it takes to be part of it?
MeloTel is now offering skilled candidates the opportunity to join our team as Account Executives. More than your average salesperson, this position is open to those who are skilled at communicating with customers in a friendly and knowledgeable manner. They will be responsible for discussing, promoting and selling a portfolio of MeloTel's business services.
As you may already be aware, MeloTel provides its clients with a vast array of options. We specialize in providing solutions over the cloud. That, of course, includes our VoIP Business Telephone Services, SHOUTcast Hosting, The 5 All Inclusive Phone Package, Single Number Reach as well as Web & Email Hosting. And that's not all! In classic MeloTel fashion, we work to go over and above what other telecom companies do.
To make our business a one-stop shop for all of our customers, we also offer Blogging Services, Voice Talent Production, Business Logo Design, Service & Maintenance Plans and Website Design Services. Now that you're all caught up on the many services and features offered by MeloTel, how does this all relate to your new position at our company?
We're looking for individuals who enjoy engaging into conversations with business owners. If you have the skills to develop strong new client relationships, you will be able to create lucrative sales opportunities. Responsibilities of the Account Executive position include providing product information and closing sales over the phone.
For a more detailed description of this job opportunity, please see the Career Opportunities page. Keep in mind that you don't have to be an expert at each of the products and services we offer our clients. Naturally, training will be provided. It's a strong and dedicated attitude as well as an approachable and friendly personality that will help you to fit in as a member of our team.
But most of all, it's individuals with winning attitudes that will truly help our team to grow in the right direction. Positive minds create positive outcomes. And as you may have been able to tell by now, MeloTel works to promote a positive working environment. Review the details of the new Account Executive and submit your application to careers@melotel.com today!