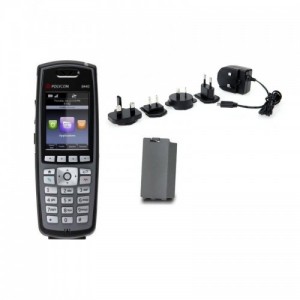 In 2013, people are getting pretty used to the term "Wi-Fi". Synonymous with any wireless device, this technological innovation has taken the human race leaps and bounds into the future of communication. We're not just talking about your old school cordless telephone. Devices that receive data through "Wi-Fi" include everything from your laptop computer to your smart phone.
"Wi-Fi is the way of the world," commented one of our colleagues recently, "It's rare nowadays to find anyone who still uses a standard modem. We all use Wi-Fi on our (smart) phones too since we're never usually in one place all of the time. It's important to stay connected. Without Wi-Fi technology, that would be so much harder to do, especially if you're running a business."
It's business owners, of course, who we are most concerned about, here at MeloTel. Naturally, those with their own companies are the people who make up our client base. And we're well aware that such individuals require top-notch technology that keeps them in touch with their clients, colleagues and co-workers at all times. And with Wi-Fi, we're able to help them to do just that.
Introducing the SpectraLink 8400! This isn't your average, every day cordless phone. We're talking about an advancement in technology that makes use of your Wi-Fi connection to keep you in touch with your most important contacts no matter where you are in your office. Most business owners aren't able to sit still if they try. Their busy schedules require them to visit various areas of their office all day long.
With the SpectraLink 8400, professionals can attend to their customers, clients and guests while fulfilling their guarantees to response times and high-level service. With instant alerts that can immediately notify workers of requests or alarms, this incredible telephone device allows busy business owners to ensure the delivery of services, the closing of sales and customer satisfaction.
The SpectraLink 8400 is especially helpful in the healthcare, retail, hospitality and manufacturing industries. Business professionals in these fields are often needed by various people in various places. With that in mind, a Wi-Fi connection is practically mandatory. It's all about keeping in touch. And this phone does it best no matter where you are!
The device is durable, easy-to-use and multi-functional. It includes a 2.2 inch colour LCD display with 240 x 320 resolution, four Context Sensitive Softkeys, a Dedicated Push-to-Talk feature, a Message Waiting indicator LED, a 2.5mm and Bluetooth headset support and much more. Your SpectraLink 8440 bundle also includes a black handset, one standard battery and one USB charger.
We haven't even begun to scratch the service! This innovative new phone device comes with a ton of other helpful features. If you've used Wi-Fi before – and who hasn't? – you know its impact on your ability to receive and provide information instantly. For more information on the SpectraLink 8440 Black Single Handset Bundle, contact MeloTel at 1-888-MELOTEL!